The Malaysian Palm Oil Council is pleased to present The World Palm Portraits Exhibition, which is an artistic interpretation of the palm oil industry at University of Malaya Art Gallery, from 11 July – 11 September 2019.
The exhibition is part of the Love MY Palm Oil campaign that was launched by Prime Minister of Malaysia, YAB Tun Dr. Mahathir Mohamad on 24 March 2019, at Carey Island, Selangor. The campaign has the objective to instil pride and greater appreciation of the benefits of Malaysian palm oil.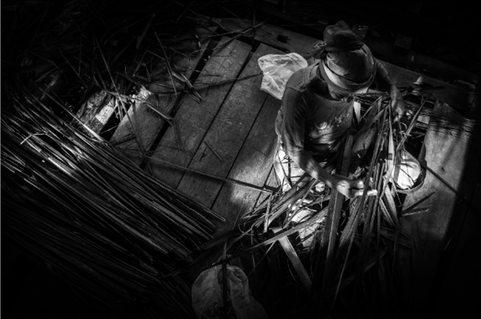 The 60 displayed images in this exhibition are mostly the winning as well as top entries from the World Palm Portraits Photography Competition 2013-2017, which was organised by the Malaysian Palm Oil Council. The competition, which started as an obscure local photography experiment, slowly evolved into an international competition. It gained momentum among professional and amateur photographers, attracting participation from not just neighbouring countries but globally as well.
This fascinating collection has aptly captured the essence of the industry, the true stories of grit, determination and hope through the faces of the small farmers, and the breath-taking landscapes and wildlife, affirming that palm oil has indeed changed the lives of millions, enabling a better future for the people, and providing global food security for the world.
The gallery is open on weekdays, Monday to Friday, from 9 am – 5 pm.