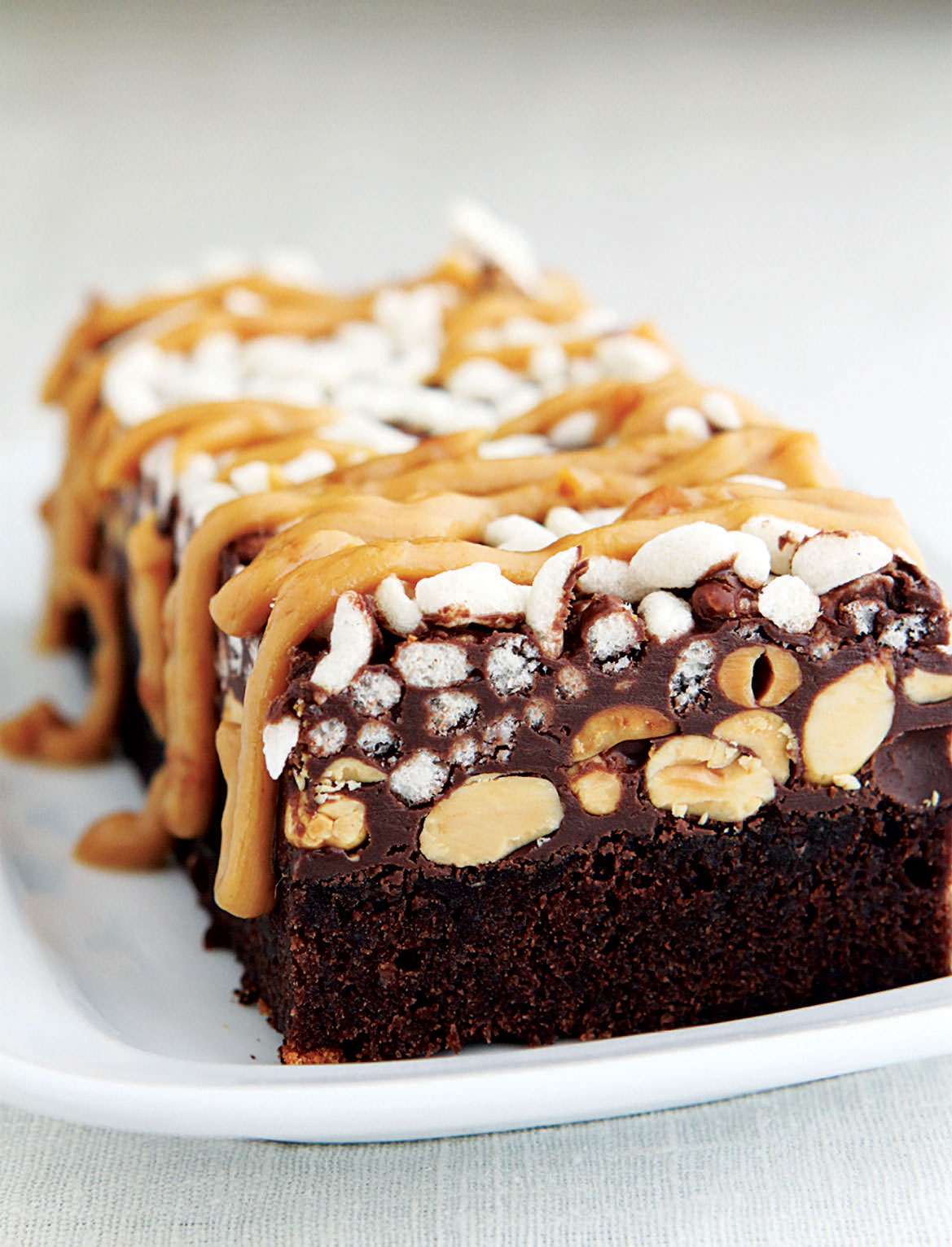 Sauce
½ cup peanut butter
5-6 tbsp fresh cream
Fudgy Brownie Layer
125 g margarine
200 g coarsely-chopped compound chocolate
½ tsp salt
160 g caster sugar
3 large eggs
1 tsp vanilla extract
95 g all-purpose flour, sifted
Top Layer
300 g chocolate chips
220 g smooth peanut butter
1 tbsp margarine
60 g + 10 g extra puffed rice (crispies)
280 g roasted peanuts
To Make Sauce
Combine ingredients until spreadable.
To Make Fudgy Brownie Layer
Preheat oven to 180˚C. Line a 23-cm (9˝) square pan with baking parchment.
Melt margarine and chocolate over medium heat, stirring. Remove from heat and stir in salt and sugar.
Add eggs, one at a time, whisking after each addition.
Whisk in vanilla extract, and fold in flour.
Pour into prepared pan, smoothing top with a knife. Bake for 30 minutes.
To Make Top Layer
Melt chocolate chip, peanut butter and margarine over medium heat. Stir in 60 g puffed rice.
To Serve
Remove brownie from oven, sprinkle with peanuts. Pour top layer mixture over, spreading evenly. Sprinkle with the extra puffed rice.