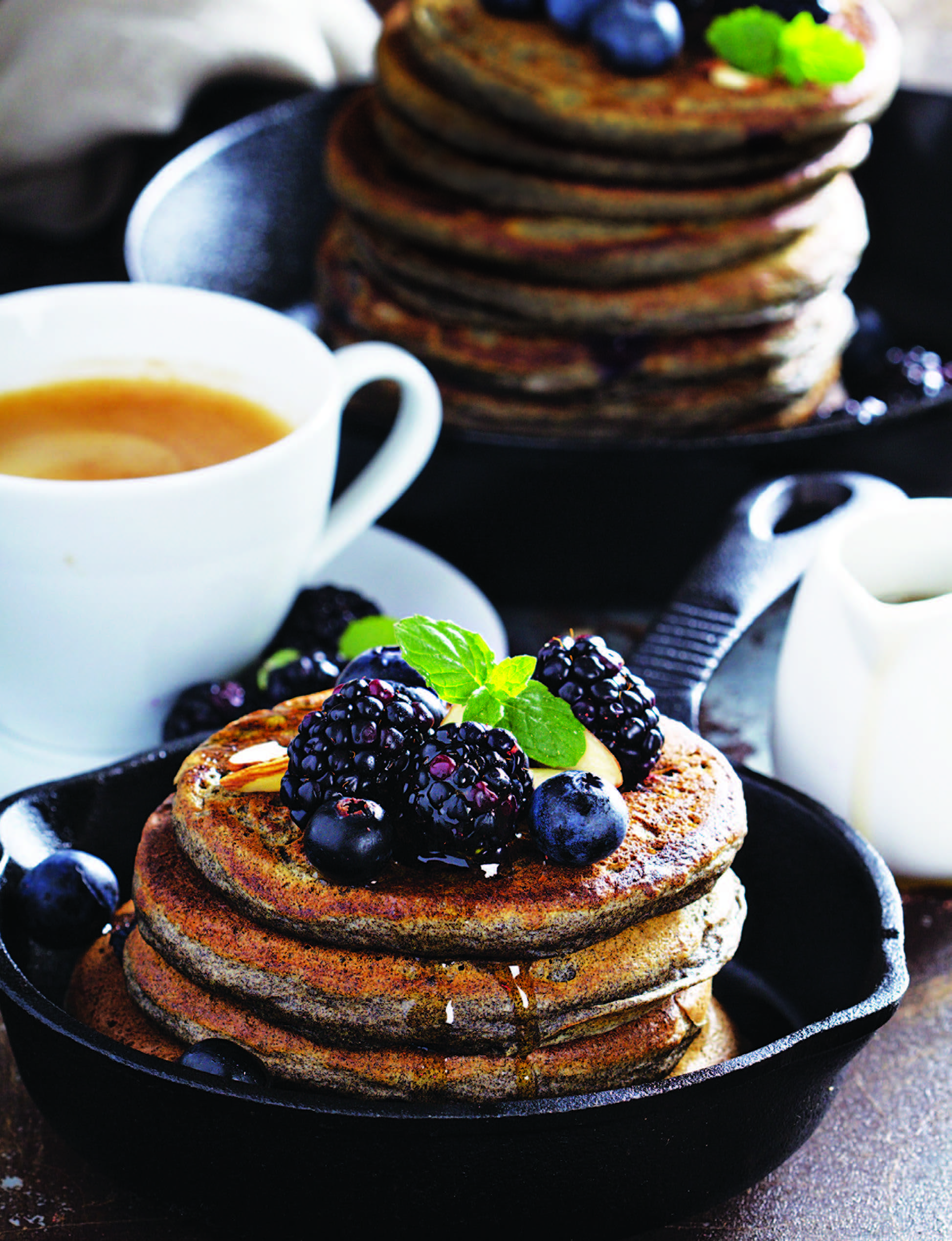 Ingredients
200 g buckwheat flour
50 g cake flour
1 tsp bicarbonate of soda
2 tbsp sugar
1 tsp sea salt
1 tsp baking powder
30 g chia seeds soaked in
350 ml milk for 10 minutes
250 g sour cream
4 large eggs, beaten
4 large ripe bananas, chopped
1 tbsp lemon juice
30 ml Malaysian Palm Oil or melted margarine
Malaysian Palm Oil for pan-frying
200 g blueberries
Maple syrup for serving
Directions
In a large mixing bowl, mix together the dry ingredients and sugar, milk and chia seeds mixture, sour cream, eggs, bananas, lemon juice and Malaysian Palm Oil or margarine until combined.
Heat a frying pan. Lightly grease with Malaysian Palm Oil and pour in 2 tablespoons of batter to make an 8 cm round pancake. Place a few blueberries on the pancake.
When bubbles appear on the surface, turn pancake over and cook for 30 seconds. Remove and keep warm. Serve with maple syrup and extra margarine if you like.