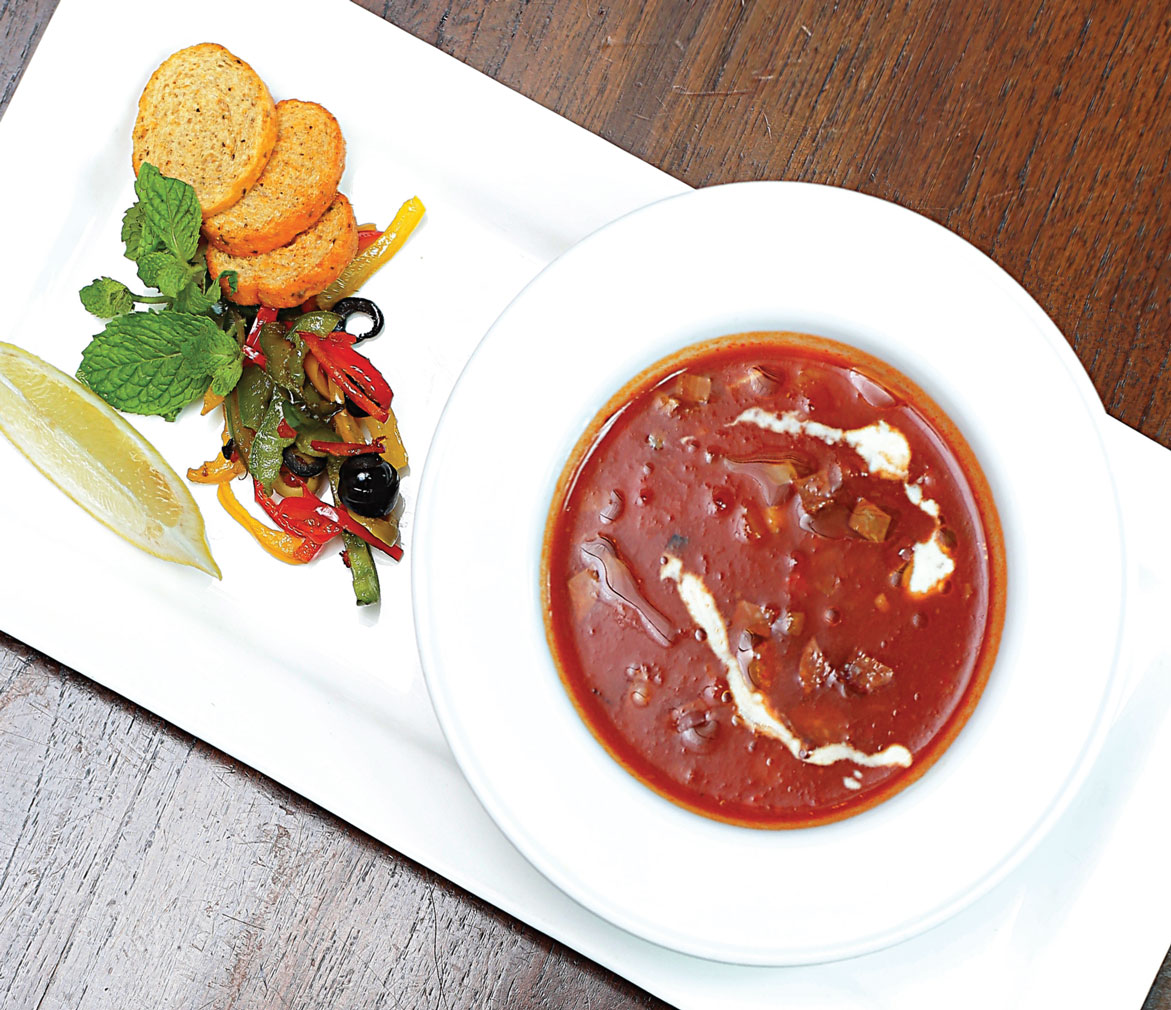 Ingredients
300 g

lamb shoulder, cubed, marinated with Arabian spices

100 ml

Malaysian Palm Oil

80 g

red onions, blended

100 g

garlic, blended

100 g

fresh tomatoes

100 g

tomato paste

500 ml

vegetable stock

100 g

Greek yogurt

10

mint leaves, chopped

1

lemon (juice and zest)
Directions
In a hot pot, sear lamb using Malaysian Palm Oil until light brown.

Add in red onions and garlic. Sauté and cook until caramelised.

Add fresh tomatoes, tomato paste and vegetable stock. Slowly boil the soup. Skim away the froth that rises to the top.

Season the broth to taste. Add in Greek yogurt.

When lamb is tender, add chopped mint, lemon juice and lemon zest. Serve.