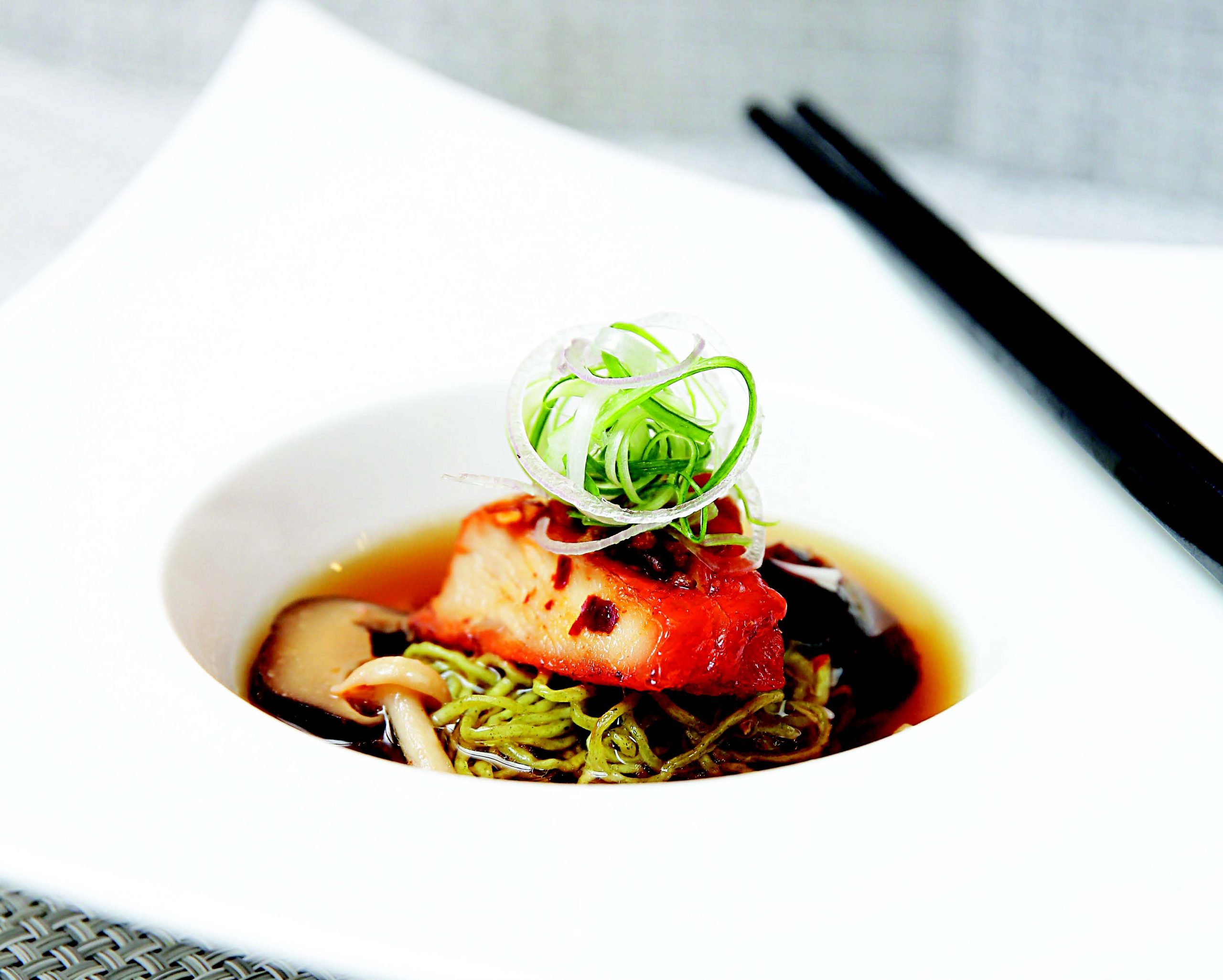 Ingredients
400 g spinach noodles
240 g chicken thigh with skin
20 g garlic, crushed
50 g shallots, blended
3 g garlic powder
2 g red colouring, food grade
10 g red chillies, blended
8 g dark soya sauce
20 ml Malaysian Palm Oil
20 g sugar
15 g light soya sauce
20 g oyster sauce
2 litres water
240 g chicken bones, boiled
30 g dried shitake mushrooms, soft boiled and sliced
10 g ginger, crushed
60 g onions, white
20 g garlic, whole
30 g spring onions
20 ml Malaysian Palm Oil
150 g garlic oil
Directions
Blanch noodles and divide into 100 g portions.
Rinse chicken thigh and pat dry, then transfer to a tray.
Marinate the chicken with the rest of the ingredients and keep overnight in a fridge.
Place the chicken in a roasting pan and roast at 160°C for 30 minutes.
Remove from the oven and keep aside.
For the mushroom broth, in a stock pot, bring water to a boil.
Add in all ingredients, except garlic oil, and simmer for 30-45 minutes.
Season to taste and strain the broth using a fine strainer.
The 1 litre of broth should have a strong flavour of chicken essence and mushroom. Keep aside.
Drizzle garlic oil on the broth before serving with chicken and noodles.