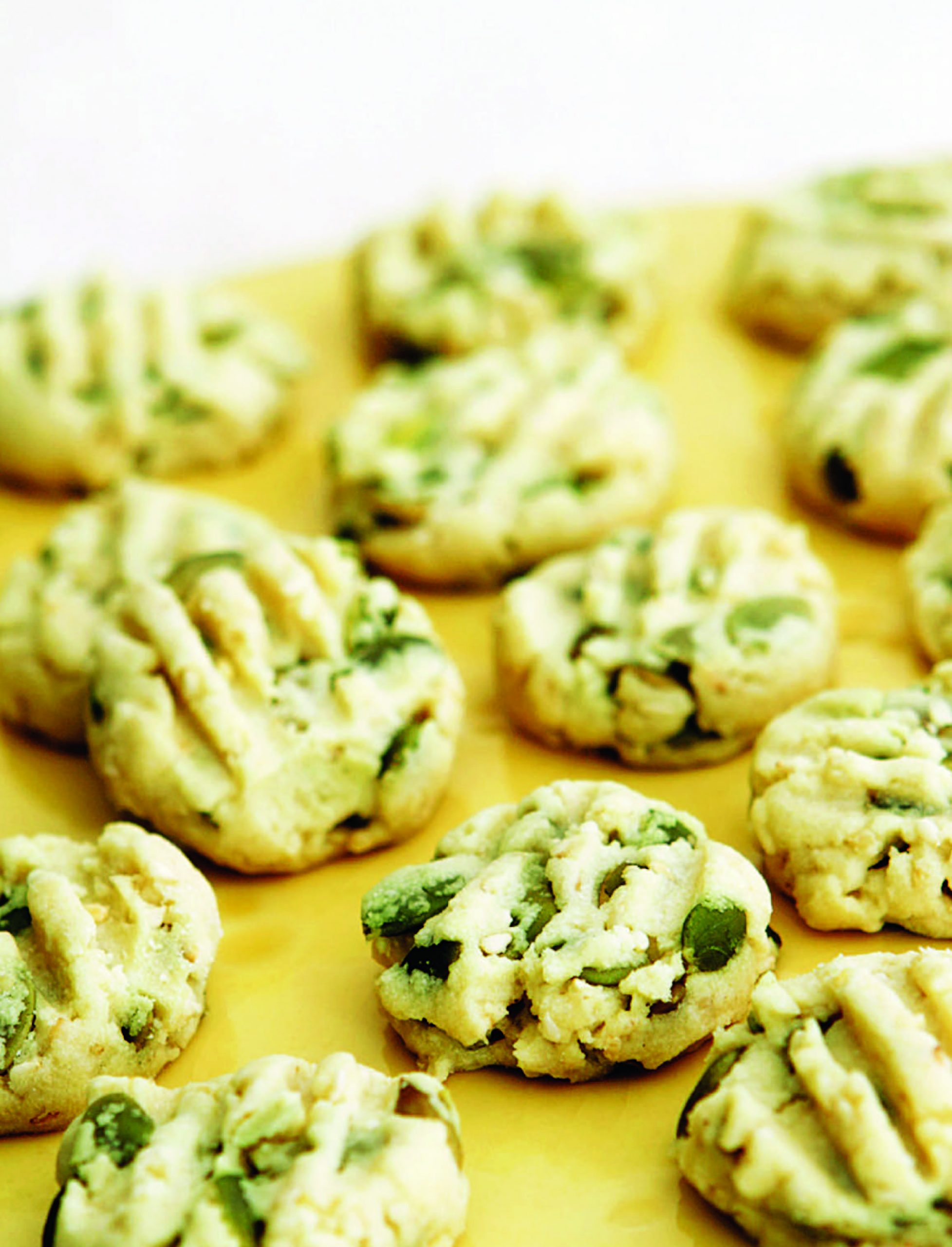 Ingredients
250 g all-purpose flour
100 g rice flour
½ tsp baking powder
250 g cold margarine
100 g icing sugar
¼ tsp fine sea salt
1 tbsp vanilla extract
150 g pumpkin seeds, lightly toasted
100 g white sesame seeds, toasted
Directions
Sift the flours and baking powder together. Beat margarine, sugar, salt and vanilla extract in an electric mixer until light and fluffy.
Add flour mixture and seeds and mix on low speed until well incorporated. Remove dough to a bowl.
Using a 10-ml scoop, scoop out portions of dough and arrange on a lined baking tray. Flatten slightly with a fork.
Preheat oven to 160˚C. Bake for 20 minutes or until crisp. Cool on wire racks before storing in airtight jars.