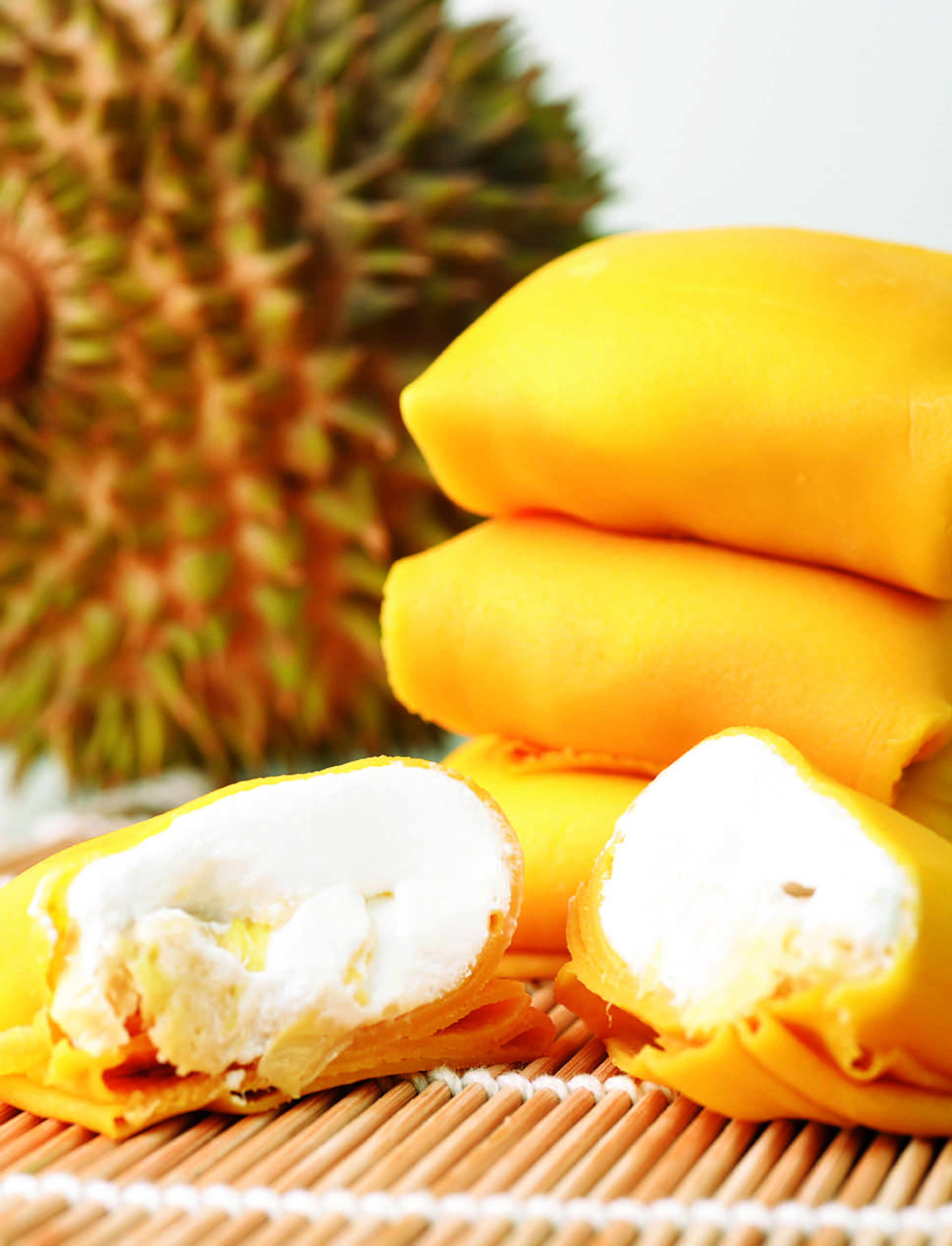 Ingredients
CREPE MIXTURE
10 g cake flour
12 g corn starch
12 g potato starch
1/2 tbsp custard powder
10 g icing sugar
1/4 tsp fine salt
3 large eggs, beaten
190 ml water
1/2 tsp vanilla extract
1 tbsp Malaysian palm oil, extra for greasing pan
FILLING
500 g durian flesh
200 g whipped cream
Directions
Place crepe mixture in a large bowl, and whisk until smooth. Strain mixture. Heat a 23 cm non-stick frying pan over medium heat and grease with Malaysian palm oil.
Pour a quarter cup of batter into the pan, and swirl to coat. Turn heat to low. When the crepe is cooked (the sides start to peel away), remove to a plate. Repeat with remaining batter; stacking the crepes as you go along.
Place a spoonful of whipped cream in the centre of each crêpe, top with some durian flesh and fold into a parcel. Chill before serving.