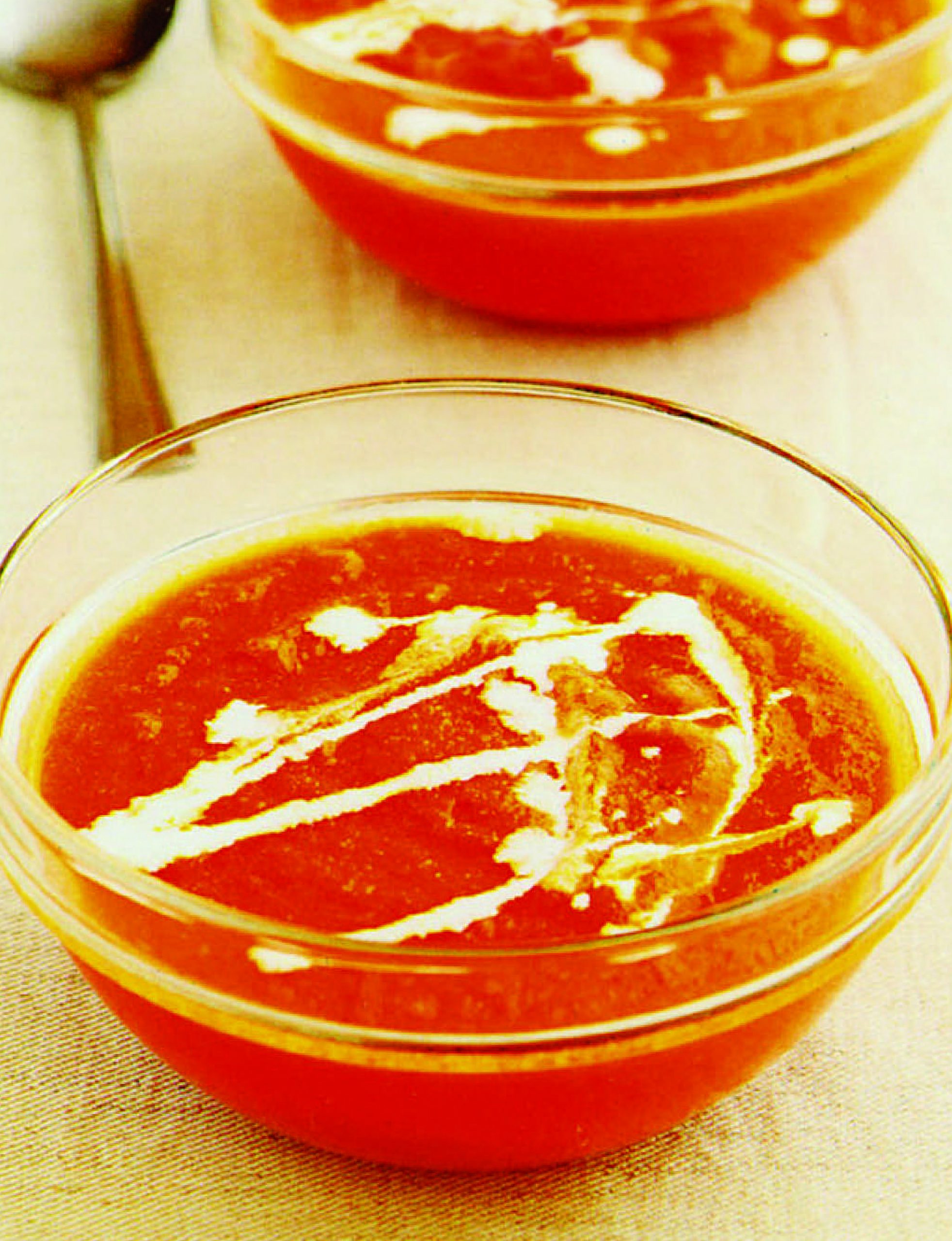 Ingredients
3 tbsp Malaysian Red Palm Oil
1 large yellow onion, thinly sliced
1 carrot, coarsely grated
2 stalks celery, diced
¼ cauliflower, diced
2 cans tomatoes, crushed and
juice reserved
1 bay leaf
300 ml water or chicken stock
100 ml santan sawit (palm milk)
Preparation
Heat Malaysian Red Palm Oil in a heavy-based pot. Sauté onion, carrot and celery over medium heat until onion is translucent. Add cauliflower, tomato and tomato juice. Add bay leaf and water or stock.
Leave to simmer, stirring occasionally, for 15 to 20 minutes or until vegetables are soft. Remove from heat and leave to cool slightly.
Blitz the mixture with a hand blender until smooth. Reheat and season to taste. Just before serving, pour the santan sawit into the soup and stir through. Serve with toasted bread or crackers.