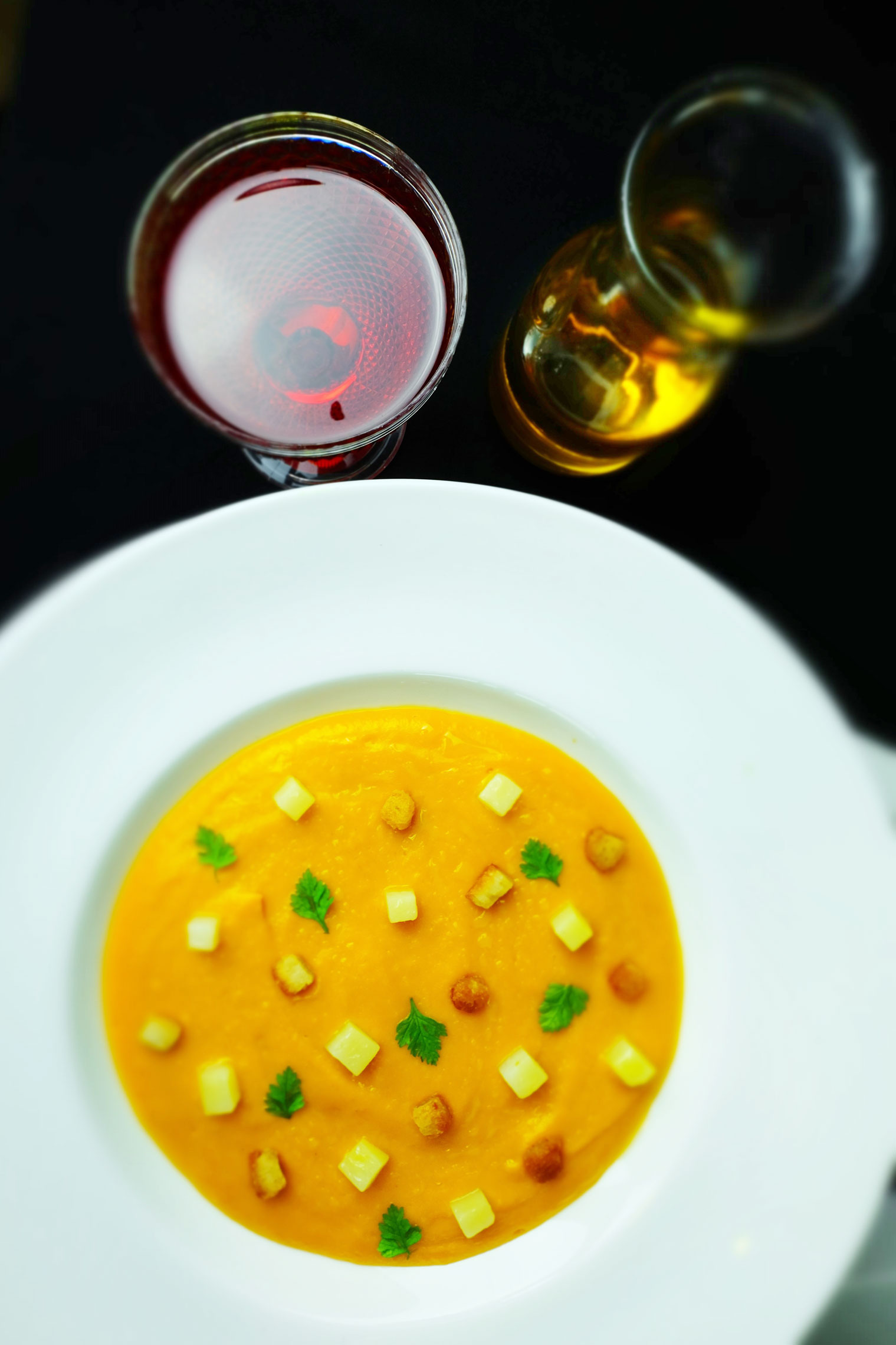 Ingredients for Pumpkin Soup
6 cups chicken stock
3 tbsp salt
4 cups pumpkin
1 cup of chopped onion
½ teaspoon of chopped fresh thyme
1 clove of garlic, minced
½ cup heavy whipping cream
5 whole black peppercorns
4 tbsp Malaysian palm oil
50 g potatoes (small cubes)
chervil
3 slices of stale bread
Preparation
Heat chicken stock.
Heat 2 tbsp of Malaysian palm oil in a large non-stick pan over medium heat, add pumpkins cubes, onions, garlic, thyme and salt (1 1/2 ).
Add chicken stock to the pan.
Bring to a boil, reduce heat to low, and simmer for 30 minutes uncovered.
Puree the soup in small batches (1 cup at a time) using a food processor or blender.
Put the small potato cubes in a pot, add cold salted water and bring to boil until the potatoes are cooked.
Remove crusts from stale bread slices. Brush bread on both sides with Malaysian palm oil. Cut bread slices up into small cubes. Sprinkle with garlic salt (if desired).
Bake at 350 degrees F (175°C) for 15 minutes or until browned.
Return to pan, and bring to a boil again. Reduce heat to low, and simmer for another 30 minutes, uncovered. Stir in heavy cream.
Pour into soup plate and garnish with potato cubes and fresh chervil.