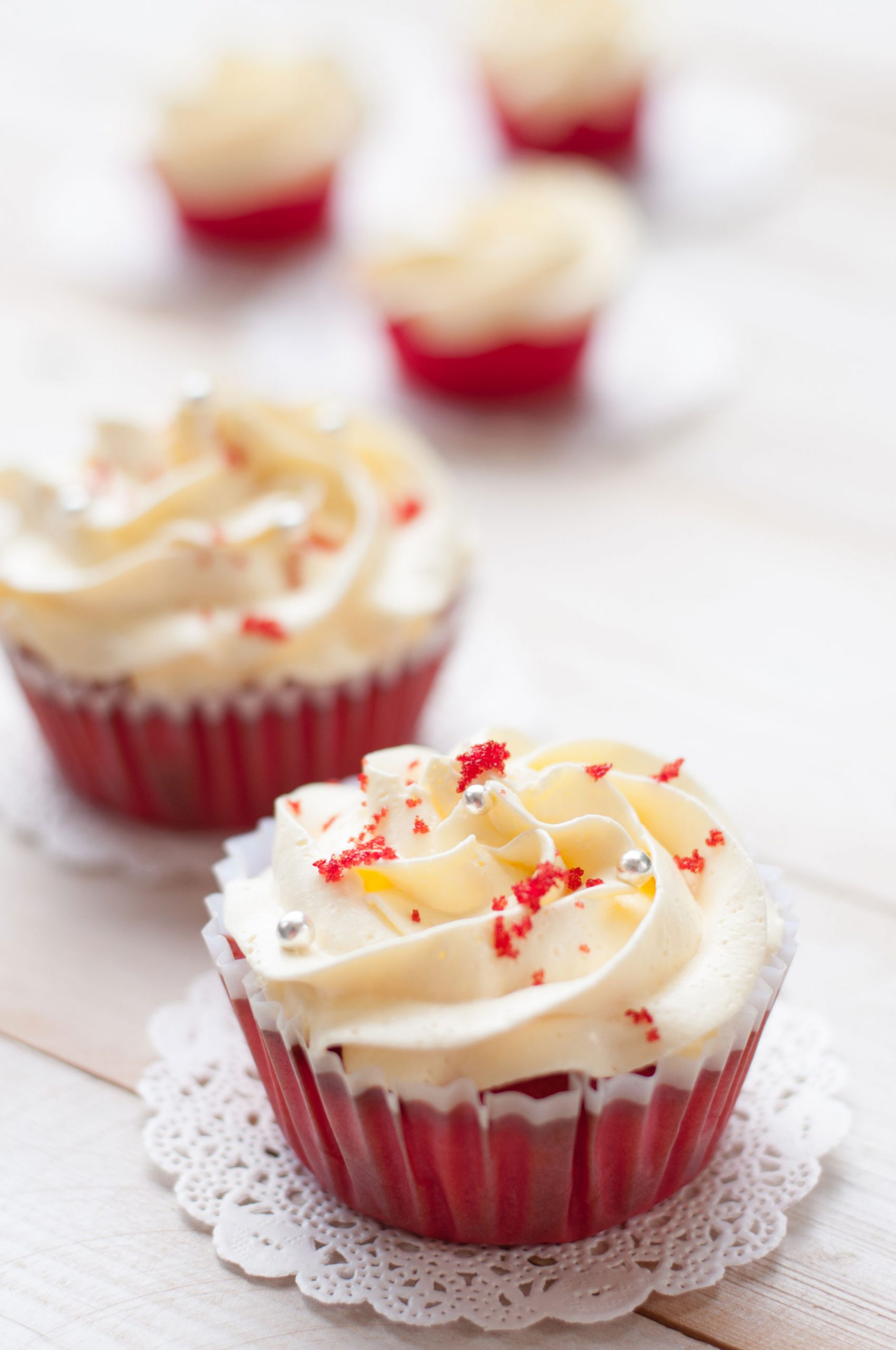 Try out this mouth watering and delightful recipe.
Ingredients
2 ½ cup flour
1 ¼ cup sugar
1 tsp baking soda
1 tsp salt
1 tsp cocoa powder
1 ¼ cup palm oil
1 cup buttermilk
2 large eggs
2 tbsp red food colourlng
1 tsp vinegar
1 tsp vanilla essence
Cream Cheese Frosting
255 g cream cheese
½ cup margarine
½ teaspoon vanilla essence
¾ cup Icing sugar
Directions
Sift flour, sugar, baking soda, salt and cocoa powder. Keep aside.
Beat palm oil, buttermilk, eggs, food colouring, vinegar, and vanilla essence until well mixed.
Divide among cup cake containers.
Bake at 170°C, for 15 – 17 minutes. Use a cake tester skewer to determine baking time as middle of cupcake will be moist.
For frosting, beat cream cheese, margarine, and vanilla essence. Gradually add Icing sugar. Pump onto cupcakes.
Makes 12 – 15 cupcakes.