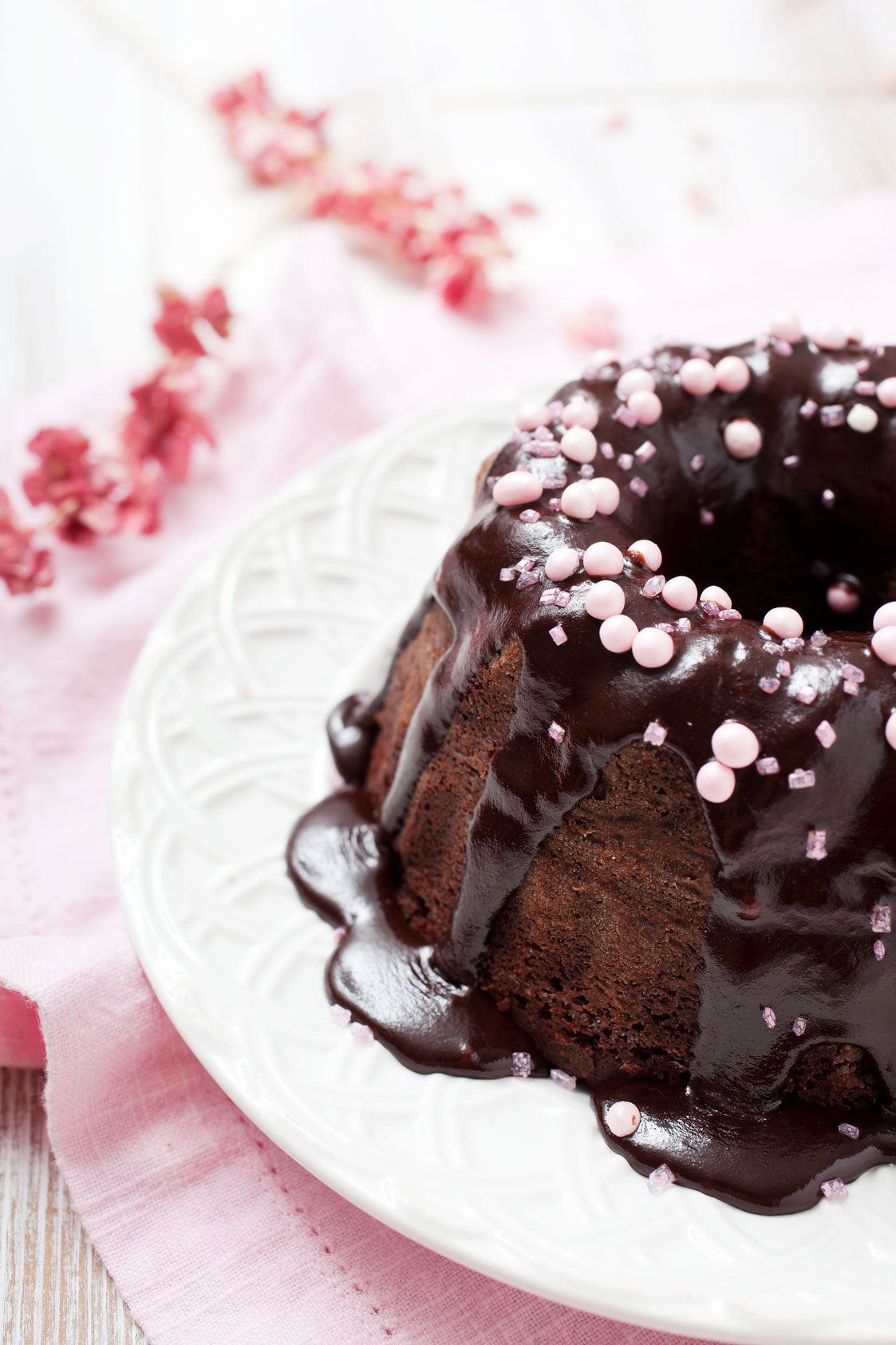 Cake
250 g margarine, softened
½ cup dark cocoa powder
1 tbsp instant espresso powder, dissolved into 3.4 cup water
400 g sugar
240 ml sour cream
1 tbsp vanilla extract
2 large eggs
250 g all-purpose flour
1 tsp baking soda
½ tsp salt
Glaze
115 g high quality bittersweet chocolate
70 g margarine, softened and cut into ½ " pieces
1 tsp light corn syrup
½ tsp ground cinnamon
Method
Preheat oven to 170°C. Grease then flour a 10 cup bundt pan.
For the cake, melt margarine in a pan over low heat. Stir in cocoa until smooth.
Whisk in the espresso water. Remove from heat.
Add sugar, sour cream, vanilla and eggs to the hot mixture and whisk until smooth.
In a bowl, mix flour, baking soda, and salt. Whisk all into the mixture.
Pour batter into prepared pan. Bake for 40-45 minutes. Let it cool in the pan for 20 minutes.
For the glaze, melt and mix chocolate, margarine, corn syrup and cinnamon in a double boiler.
To assemble cake, pour warm glaze over bundt cake. Serve.