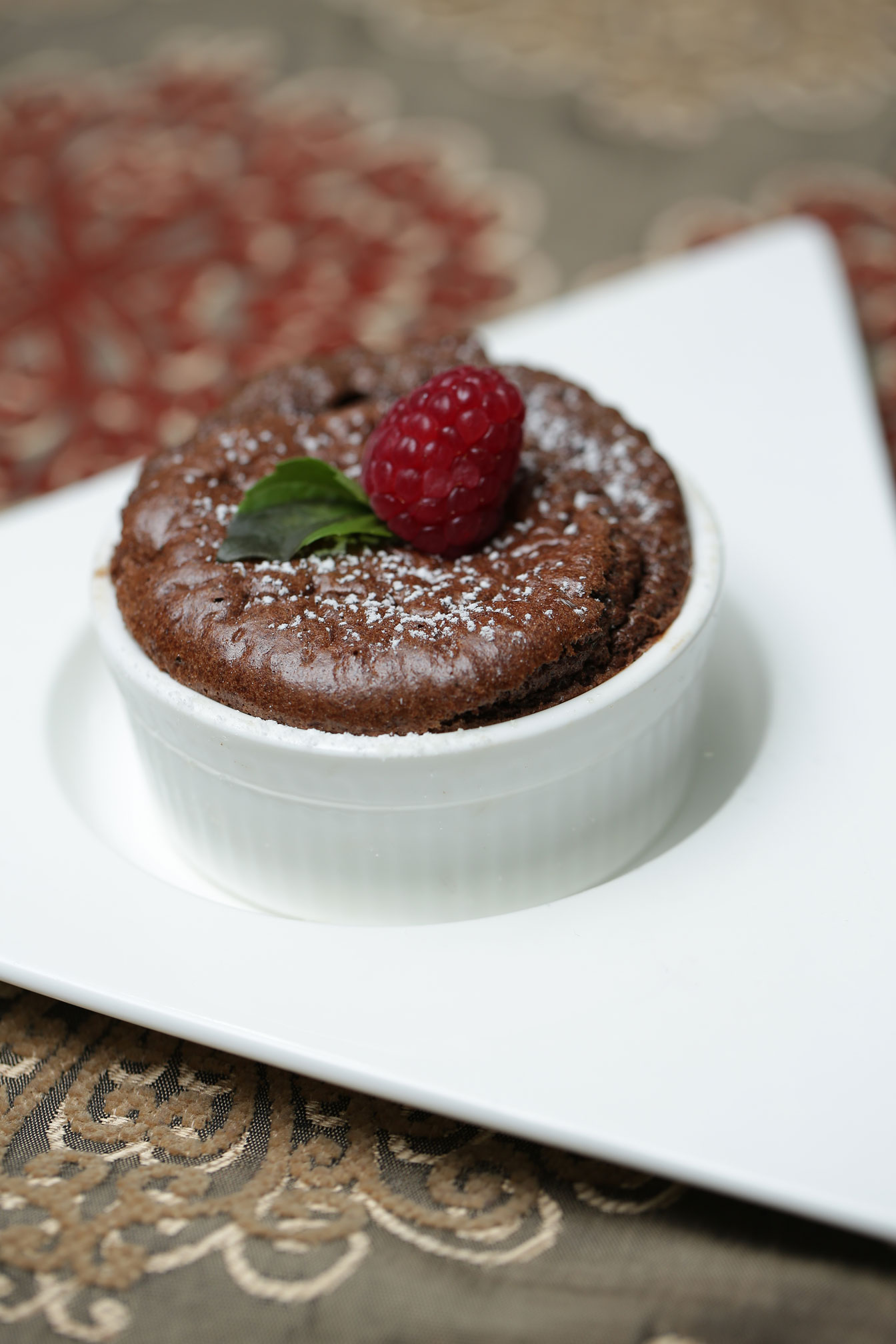 Chocolate spread
Ingredients
50 g butter

60 g cocoa powder

25 g Malaysian Palm oil

25 g hazelnut oil

150 ml milk

125 g sugar

100 g hazelnut
Method
Blend the hazelnut until powdery.

Mix all the ingredients in a pot and stir until the butter is melted on a bain-marie.
Soufflé
Ingredients
3 eggs

150 g chocolate spread

1 g salt

150 g sugar

50 g butter
Method
Preheat the oven at 190°C

Mix the egg yolks and chocolate spread until fully incorporated.

Whisk the egg whites with a pinch of salt until light and fluffy.

Incorporate the egg whites to the mixture (in 3 stages) by using the plastic spatula.

Coated the ramekin with butter and sugar.

Put the mixture in the ramekin. Leave 1 cm to the top
Presentation
Ingredients
2 g Icing sugar

1 no raspberry

1 pc basil
Method
Dust Icing sugar on the top. Put one raspberry in the middle and one basil leaf.