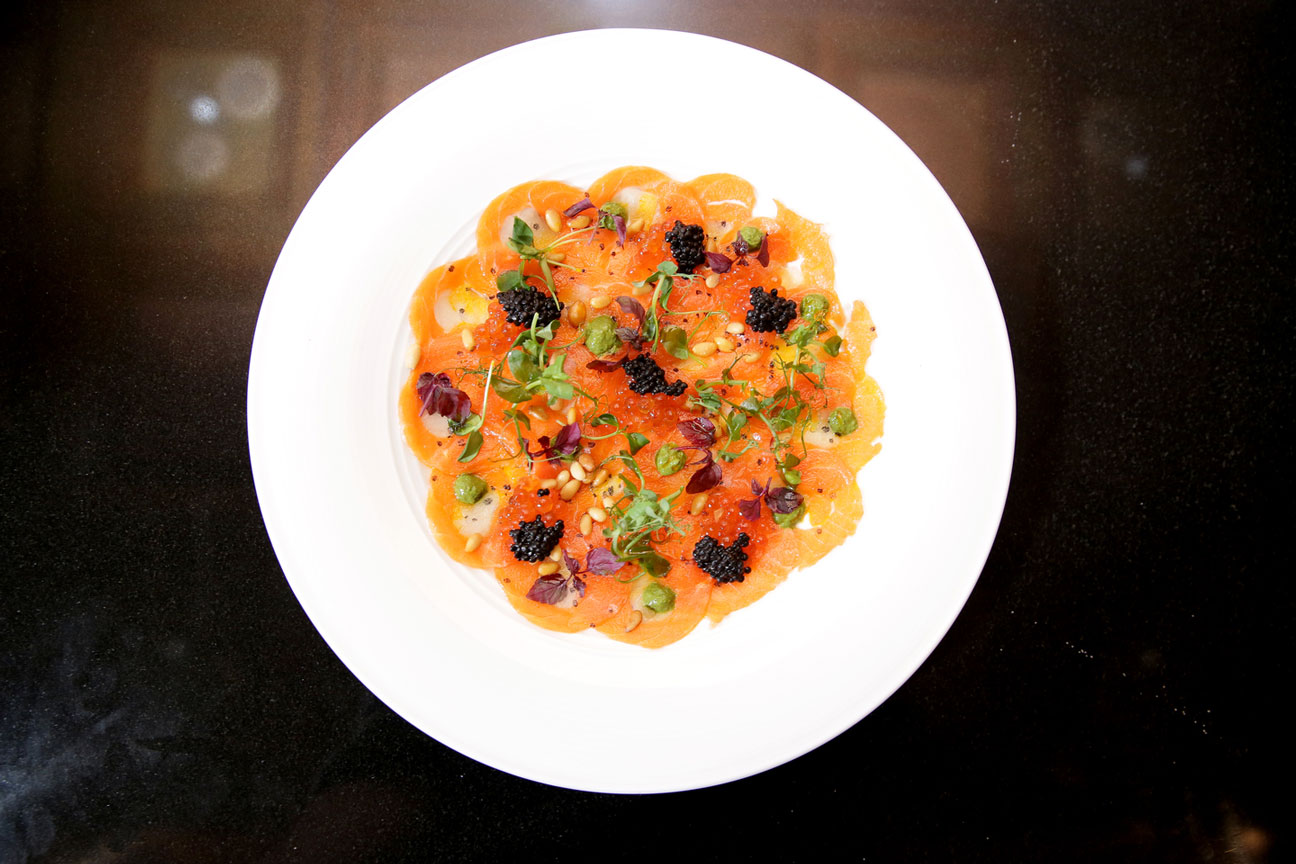 Makes 2 portion
Ingredients
250 g Salmon fillet

250 g sea bass fillet

3 g black salt/bamboo salt

10 g pine nuts

3 g salmon roe

3 g black caviar

15 ml Malaysian red palm oil

10 ml Parsley sauce

Micro herbs salad
Parsley Sauce
Ingredients
45 g Italian flat parsley

150 ml Malaysian palm oil

3 no anchovies fillet

1 tbsp white wine vinegar

1 tbsp lemon juice

2 tsp garlic, chopped

½ tsp lemon zest, grated

Salt and black pepper
Method
Place parsley, Malaysian palm oil, anchovies, vinegar, lemon juice, garlic, and lemon zest in work bowl of a food processor fitted with a steel blade. Pulse until parsley is well chopped, about 10 1-second pulses, stopping to scrape down sides of bowl as necessary.

Season sauce with salt and pepper to taste. Transfer to a small bowl and use immediately.
Assembles
Clean and Remove the skin from Sea Bass and Salmon Fillets using a sharp knife.

Open the Salmon Fillet and in the center lay down the Sea bass fillet.

Roll and wrap in film. Keep inside refrigerator for at list 10 hours.

Slice it with slicer and dispose on serving plate.

Sprinkle with black salt, add pine nuts, red and black caviar and few drops of green parsley sauce.

Last, garnish with micro salad.

Drizzle with Malaysian red palm oil and serve.