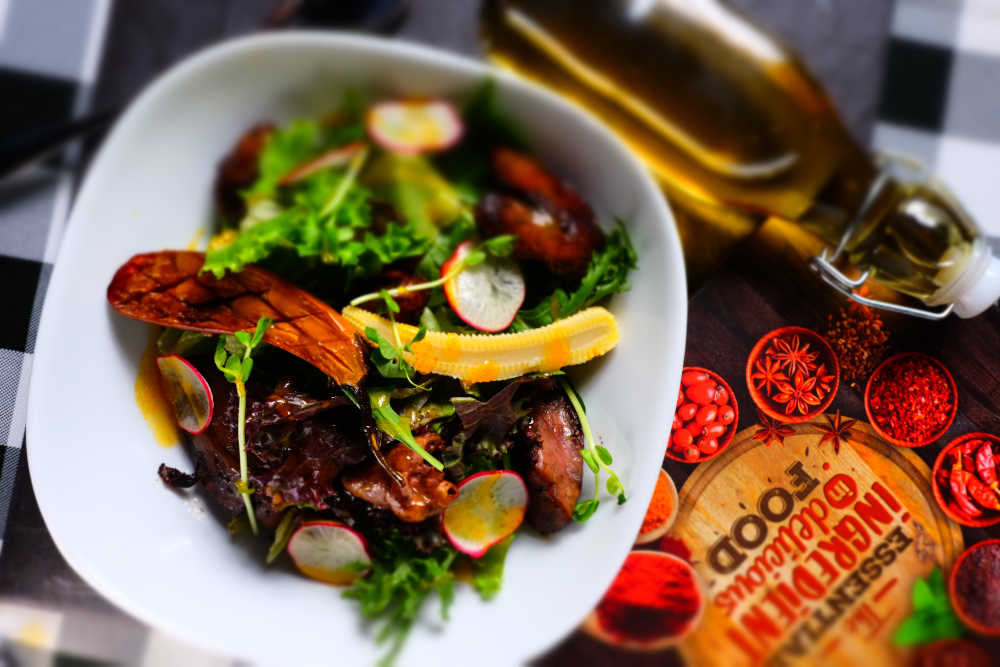 Serves : 4
Ingredients
200 g chicken gizzards
200 g salad mix (7.14 oz.)
1 shallot
1 tbsp balsamic vinegar
50 g soft bread
50 g cherry tomatoes
1 tbsp Malaysian Palm oil
salt & pepper
Ingredients Vinaigrette
60 g mango puree
30 ml lemon juice
15 ml Malaysian red palm oil
a pinch of crushed red pepper flakes
Preparation
Preheat your oven at 180°C (350°F).
Prepare the croutons by dicing the bread's slices and bake for 8 to 10 minutes at 200. Set aside.
Fry the chicken gizzards. Set aside once cooked.
Slice the shallot.

Prepare the vinaigrette.

In a bowl, combine all the ingredients. Season with salt and pepper.
Assemble all the ingredients in a plate, starting with the salad, then the rest of the ingredients. Drizzle with the vinaigrette on top. Enjoy!