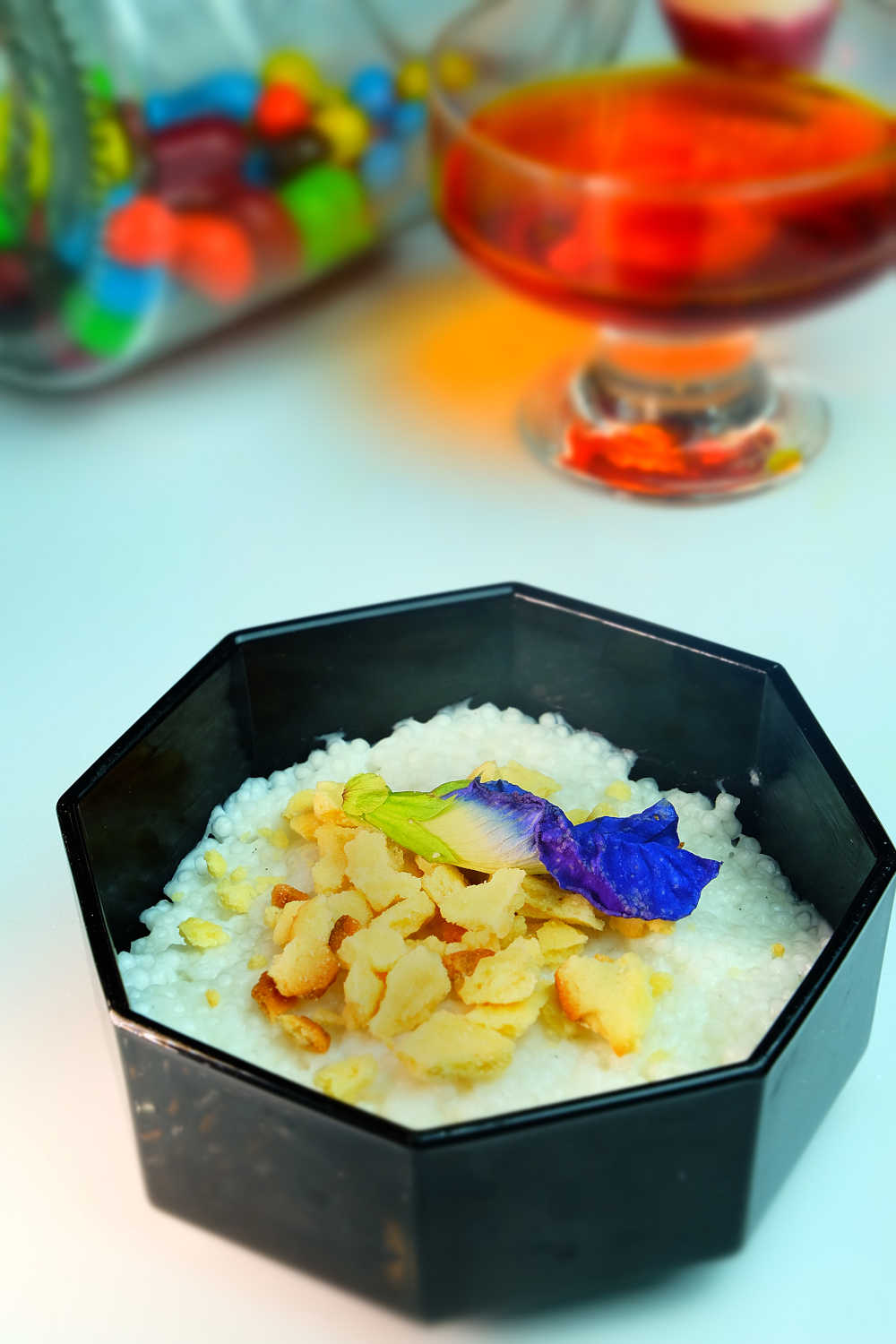 Ingredients
750 g milk
1 tsp of vanilla extract
100 g sago
30 g grated coconut
350 ml santan sawit
150 ml cream
90 g sugar
50 g almond powder
50 g sugar
2 tbsp Malaysian palm oil
50 g flour
purple edible flower or fruits
Directions
Pour in the milk into a pot and add in vanilla extract and sago.
Cook on a slow stove for 20 minutes and stir frequently.
At the end of cooking process, add sugar, bring to a boil and let it cool.
Bring to warm the santan sawit with the cream, add the grated coconut, then remove from heat after 10 minutes.
Strain and add to the sago. Mix thoroughly.
In a bowl, combine the almond powder, sugar, flour and Malaysian palm oil.
Knead until you reach crumble texture.
Cook the crumble in the oven at 180°C for 8 minutes.
Pour in the sago into a black bowl for contrast. Cover with Malaysian palm oil crumble and garnish with fruits or edible flowers.