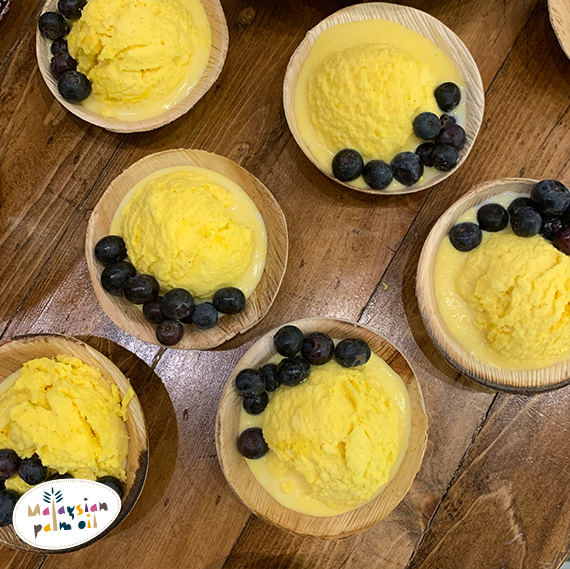 Serves: 10
Note: You can use mango or any type of firm and juicy fruit for this recipe.
Ingredients
1½ cup Malaysian Red Palm Oil
1 cup milk
½ cup sugar
2 cups thickened cream
1 cup yogurt
2 vanilla pods
1 pinch of sea salt
Fresh berries
Mint leaf
Preparation
In a medium bowl, combine milk and sugar, and stir until all the sugar dissolved. Stir in thickened cream, yogurt, sea salt and vanilla pod. Keep in freezer for 1 hour.
Using ice cream machine or paco jet, pour the mixture into the machine.
Let the ice cream machine mixes until the mixture thickens – this will take about 25-30 minutes.
Garnish with mint leaf and drizzle a bit with red palm oil on top.