The CEO [email protected] 2019 was jointly organized by Universiti Putra Malaysia (UPM) with Faculty of Food Science & Technology (FSTM) as the project manager, in collaboration with Malaysian Palm Oil Council (MPOC) on 18 April 2019The program was organized in conjunction with 'Love MY Palm Oil'campaign which was launched by our Prime Minister YAB Tun Dr. Mahathir Mohamad on March 24, 2019 at Carey Island, Selangor.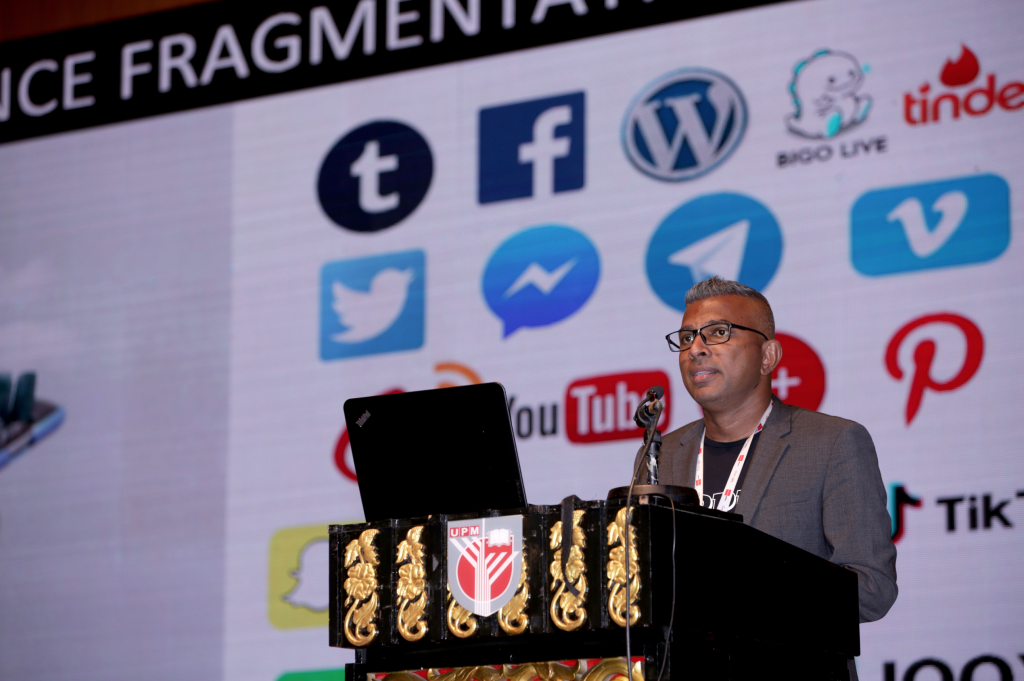 One of the main focus of the campaign is to cultivate a greater sense of pride for palm oil amongst Malaysian youths, particularly students, and to enable them to recognize and appreciate palm oil's role in our country's development.
With the theme 'Meet the CEOs and Get Hired!', the program took place at Dewan Besar, Pusat Kebudayaan & Kesenian Sultan Salahuddin Abdul Aziz Shah, UPM Serdang, Selangor from 8.30 am to 5.00 pm and was attended by 1000 participants and exhibitors.
The event commenced with a welcoming remark by Prof. Dato' Dr.-Ing. Ir. Renuganth Varatharajoo, Deputy Vice Chancellor (Industry and Community Relations). It was then followed by the address by YB Datuk Seri Shamsul Iskandar bin Mohd Akin, Deputy Minister, Ministry of Primary Industries Malaysia. This was followed by the CEO Forum chaired by Dr. Ruslan Abdullah, Science and Environment Director of MPOC with four CEOs from different sectors as panellists.
The objective of the program is to bring industry captains to the campus and share their vast expericence with university's students. The first speaker was Puan Nur Fatin Datuk Seri Ibrahim, the Managing Director of Dewina Holdings Sdn Bhd who talked about the food production sector entitled 'Challenges and Trends in Food Industry: Do You Have What It Takes to Thrive in the Food Manufacturing Sector?' This was followed by a former UPM student, Mr. Seelan Paul, the CEO of Media Prima Radio Networks with his talk 'Staying Relevant: How to Create Impact in the Current Internet Age?' The third speaker was a prominent leader on entrepreneurship, Dato' Azlin Ahmad Shaharbi, the President of PENIAGAWATI. The final speaker was Mr. Joseph Tek Choon Yee, CEO and Managing Director of IJM Plantations Berhad. Mr Joseph shared the involvement of IJM Plantantions Berhad in the palm oil industry with his talk 'Fun and Engaging – Does it Sound Like the Palm Oil Industry?'
Another highlight of the event was the launching of UPM Tenera Association (TENERA). TENERA was established as a follow up to the Palm Oil Student Ambassador Program held on 22 December last year. The program was organized by the Faculty of Food Science & Technology, UPM in collaboration with MPOC. The objective of TENERA is to provide correct information and current knowledge on the palm oil industry to students in tertiary institutions, particularly UPM. In addition, students registered with TENERA will be groomed as young ambassadors and will be involved in programs related to palm oil industry nationwide. Establishment of TENERA will also help to cultivate leadership skills, better communication skills, whilst propagating effective teamwork spirit among UPM students. To begin with, members of TENERA were directly involved in organizing the CEO [email protected] 2019.
Concurrently during the CEO [email protected] 2019, there were 19 exhibitors from both government and non-government organizations such as MPOC, UPM, FSTM UPM, MPOB, MPOCC, Perhilitan, WWF-Malaysia, FGV Holdings Berhad, Felcra Berhad as well as Excelvite Sdn. Bhd, Gold Choice Biotech Sdn Bhd, Mac World Industries Sdn Bhd, Palm Fiber Sdn. Bhd, PGEO Edible Oils Sdn Bhd, Texas Chicken Malaysia, Palmiteco Engineering Sdn Bhd, Palm Milk Station and Ryverra Chocolate & Confectionery Sdn Bhd. There were also Walk-in Interviews for students by several companies and also student Internship Placements. Resume Drop Boxes were also provided by several companies unable to participate but yet interested to offer internship and job placements for students.
Besides that, an Intervarsity Palm Oil Quiz Competition with the theme "Palm Oil: History and Science" was held in the afternoon which involved pre-selected students from different tertiary institutions. Other interactive activities carried out were Foodies Quiz, demonstrations on preparation of palm-based food and non-food products, foods tasting, as well as free coffees and pastries from L'Apprenti Café, FSTM UPM. For the first time, Putra Creamery, a start-up company from the Innohub UPM introduced their Red Palm Oil instant ice cream premix to the public. The instant ice cream premix uses patented technology using palm oil as one of its ingredient.
The program has successfully met its objective to foster engagement between university students and the invited CEOs.