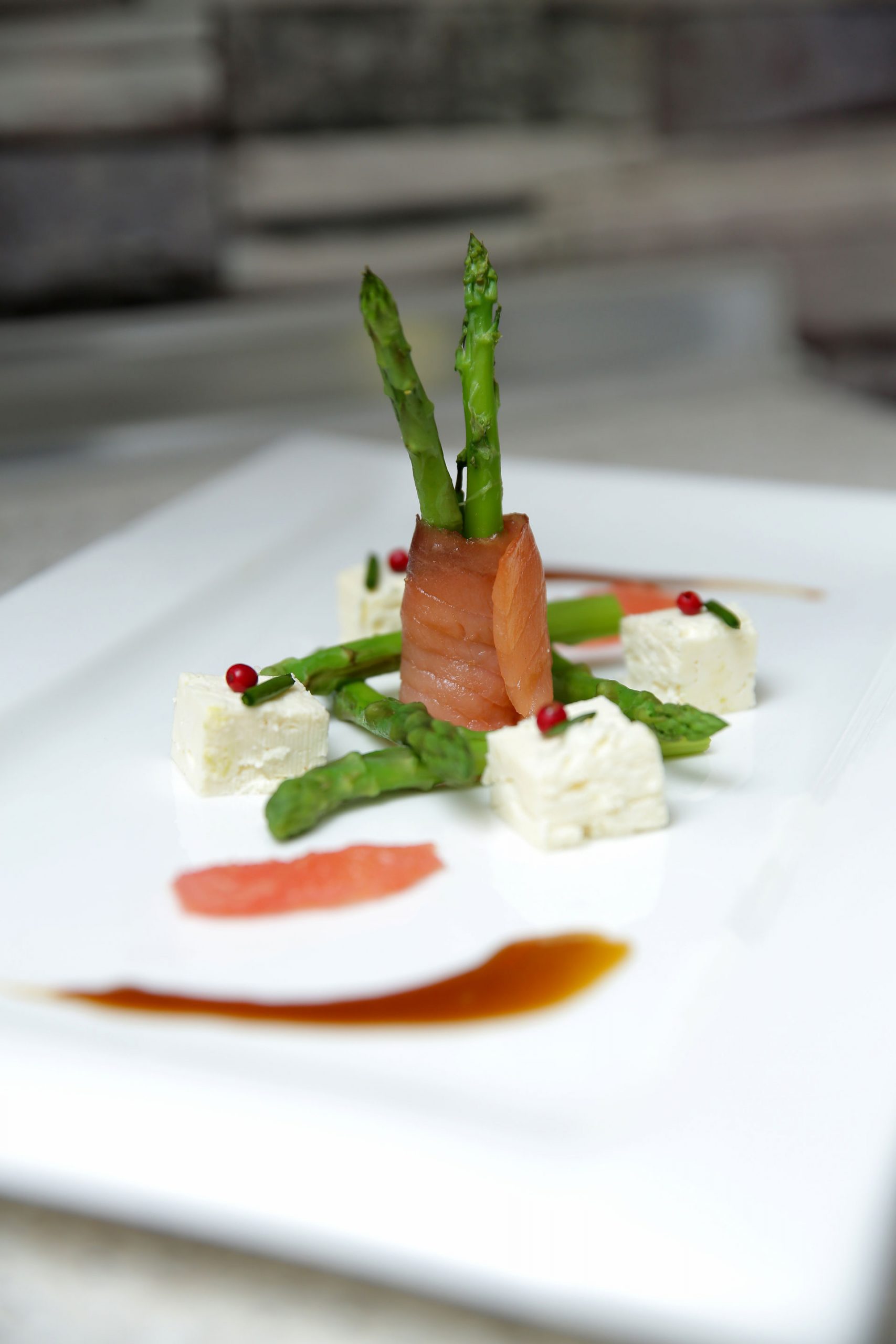 Prepare the vegetables
Ingredients
150 g asparagus

100 g smoked salmon

100 g feta

100 g grapefruit
Method
Cut the asparagus diagonally, blanch for 10 minutes with a pinch of bicarbonate of soda. Refresh in iced water instantly.

Prepare the smoked salmon.
Prepare the sauce
Ingredients
2 tbsp soya sauce

1 tsp honey

3 tbsp Malaysian red palm oil

1 tbsp grape fruit juice
Method
Combine the soya sauce, honey, Malaysian red palm oil and the grape fruit juice.

Don't need to season because the smoked salmon is already salty.
Prepare garnishing
Ingredients
1 g chives

5 g pink peppercorn
Method
Wash and finely chop the chive to sprinkle on the salad.
Presentation
Cut the smoked salmon in rings or rectangular shape. Arrange on the plate, with asparagus, feta and the grapefruit by making volume accordingly with the plate chosen.

Just before serving, sprinkle with the sauce and the garnishing.