27 May 2018
Two recipe books produced by the Malaysian Palm Oil Council has managed to gain international recognition during the Gourmand World Cookbook Awards held in Yantai, China from 26-27  May 2018. Malaysian Palm Oil: The Essential Ingredient in Delicious Food has won the first prize for Best Corporate Book in the World while Palm to Plate garnered the second prize for Best French Cuisine Book in the World.

The Gourmand World Cookbook Awards were founded in 1995 by Edouard Cointreau. The annual awards honour the best food and wine books, printed or digital. The Gourmand Awards have been compared to the "Oscars" for film.
Malaysian Palm Oil: The Essential Ingredient in Delicious Food has won at the national level for three categories; Best International Cuisine Book (Malaysia), Best Corporate Book (Malaysia), and Best Single Subject Book (Malaysia). The other nominee, Palm to Plate has won as well for Best in Malaysia, but in different categories; Best Health & Nutrition, and Best French Cuisine Book.
Malaysian Palm Oil: The Essential Ingredient in Delicious Food features tantalizing recipes from 6 international chefs including, slow roasted shaved beef, berliner, and Moroccan-style lamb soup to soft red palm oil bread, chicken teriyaki steak and grilled satay. Interestingly, quick facts on what makes palm oil healthy, versatile, and essential are also available, making this book a must-have for cooking enthusiasts.
The other winner, Palm to Plate, represents the gastronomic celebration of the 100 years of Malaysian palm oil industry. This culinary collaboration with The Star, presents delightful local and international cuisines by foreign and local chefs.  Chef Rodolphe Onno, the Technical Director of Le Cordon Bleu Malaysia, contributed a few recipes, as well as writing the foreword for the book. He mentions, "I had no hesitation when I was first asked to use palm oil to create a couple of recipes for this book and I discovered amazing results which I hope you will have similar experience whilst going through them."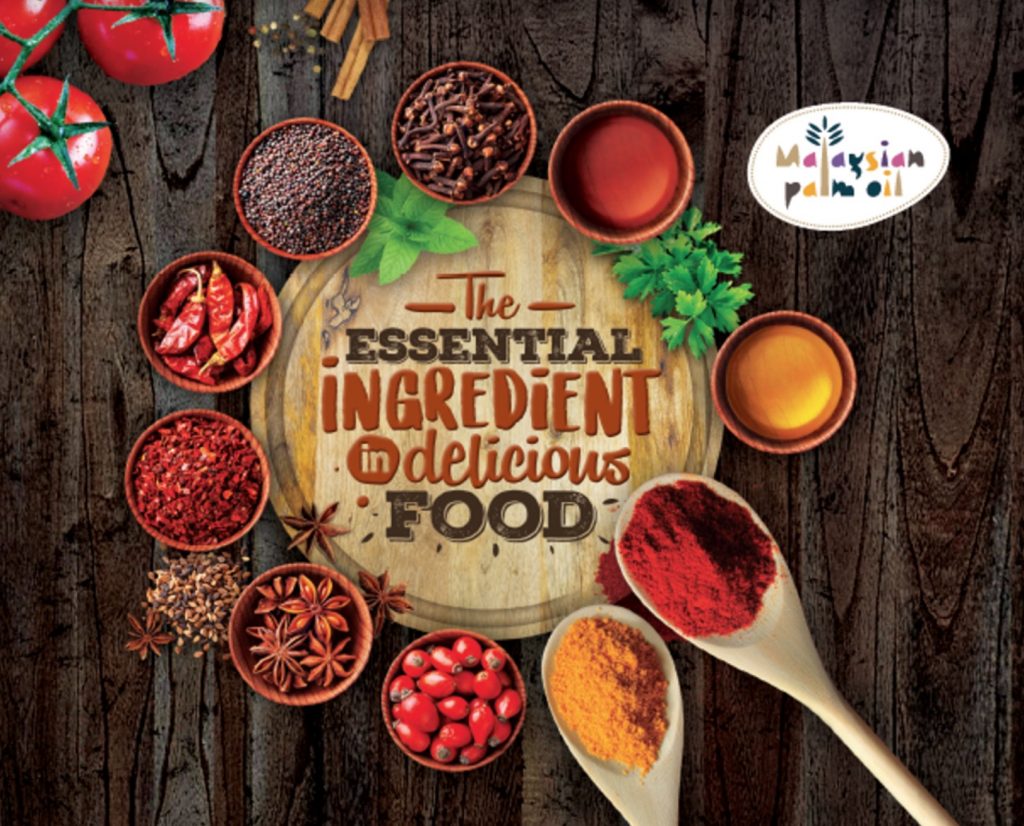 Both books use Malaysian palm oil and Malaysian red palm oil as the ingredients, allowing readers to understand its suitability and how to creatively apply them in their culinary endeavours, be it in professional or home kitchens.