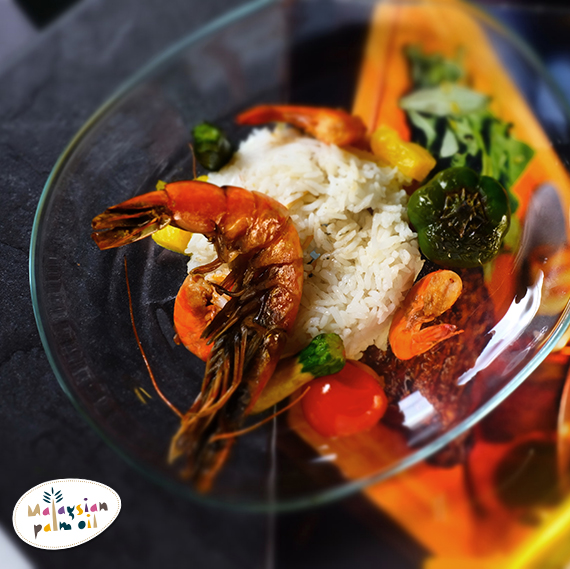 Serves :
Ingredients
500g Prawns
3 Garlic cloves (finely chopped)
5g Ginger (finely chopped)
1 Red Capsicum
1 Green Capsicum
Half Pineapple
Sauce
1 TBSP Sugar
5 TBSP Soy Sauce
1 TBSP Tomato Paste
1 TBSP Corn starch
2 TBSP Water (to mix with Corn Starch)
2 TBSP Cooking Palm Oil
Preparation
SAUCE : combine all the sauce ingrédients in a jug and set aside.
PRAWN: Heat Cooking Palm Oil in a large wok over a high heat and when the wok begins to smoke a little, add garlic, ginger and spring onions tossing with a metal spatula for 20 seconds.
Add prawns and capsicum and continue to cook for 1 minutes, and then add the pineapple cubes.
Pour in the sauce and simmer for 3 to 5 minutes or until slightly thickens and then serve immediately with steamed or fried rice.