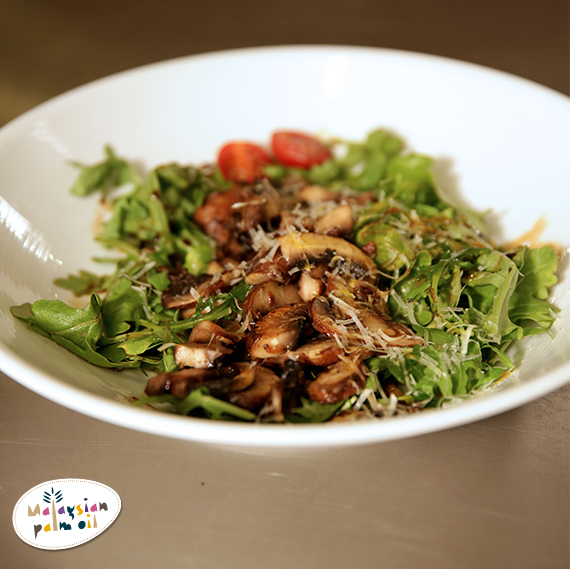 By Chef Jochen Kern
Makes 2 portion
Ingredients:
1 no Portobello

10 leaves Arugula

1 clove garlic, finely cut

20 g onion, chopped

20 g Malaysian palm oil

1 dash balsamic vinegar

1 dash Malaysian red palm oil

2 no Truss cherry tomato
Method:
Heat Malaysian palm oil. Sauté garlic and onion.

Add ruff sliced Portobello mushroom.

Season with salt and pepper.

Dash with Malaysian red palm oil.

Place on arugula layered plate.

Sprinkle with balsamic vinegar.

Garnish with sweet truss cherry tomato.