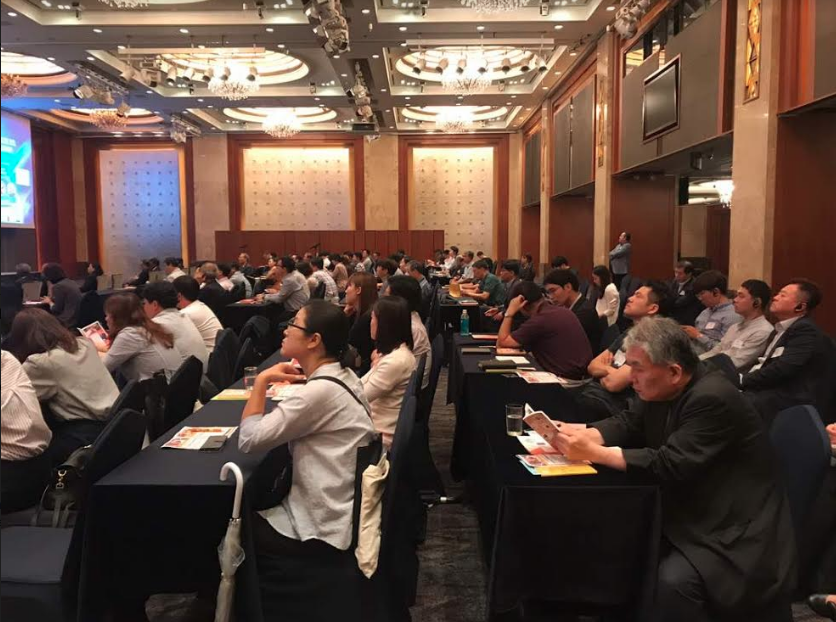 Palm Oil Trade Fair and Seminar (POTS), South Korea 2018 was held at Lotte Hotel & Resort, Seoul, South Korea, 11th July, 2018. 
POTS was mooted to acknowledge the importance of South Korea as a major palm oil user and more importantly, a discerning customer of Malaysian palm oil. The event offered oils and fats players both from within and outside South Korea a platform to exchange, discuss issues affecting the trade and business networking.
Dato' Lee Yeow Chor gave the opening remarks before the start of the presentations. Topics of presentations ranged from global supply and demand, biodiesel policy, sustainability, to cocoa butter equivalents and palm oil in the Korean cosmetics industry. Some of the oils and fats industry experts that presented were Thomas Mielke, Dr Ming Kyong-II, CEO of MPOC, Datuk Dr Kalyana Sundram, and Dr Lee Bum-Cheon.