Malaysian Palm Oil in Professional Kitchen 2018: South Korea has the same concept of educating and providing information on Malaysian palm oil and its products as the one held in the Philippines. The vital difference is that it allows active participation of the audience in the form of a hands-on training on the application of palm oil and its products for use in professional kitchen.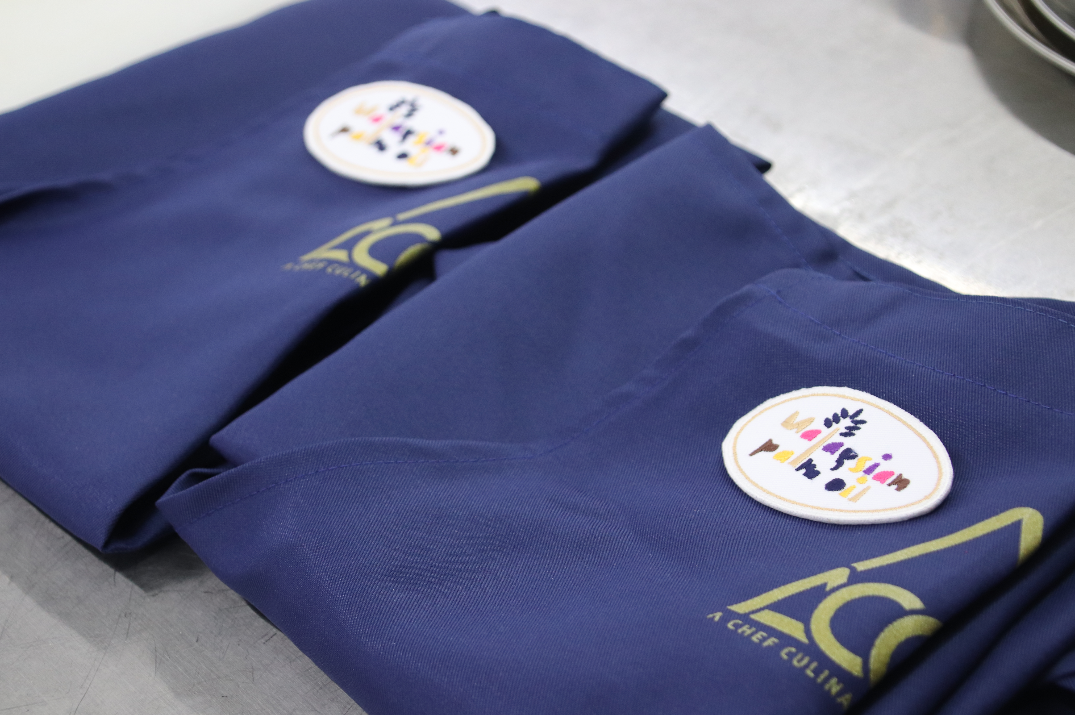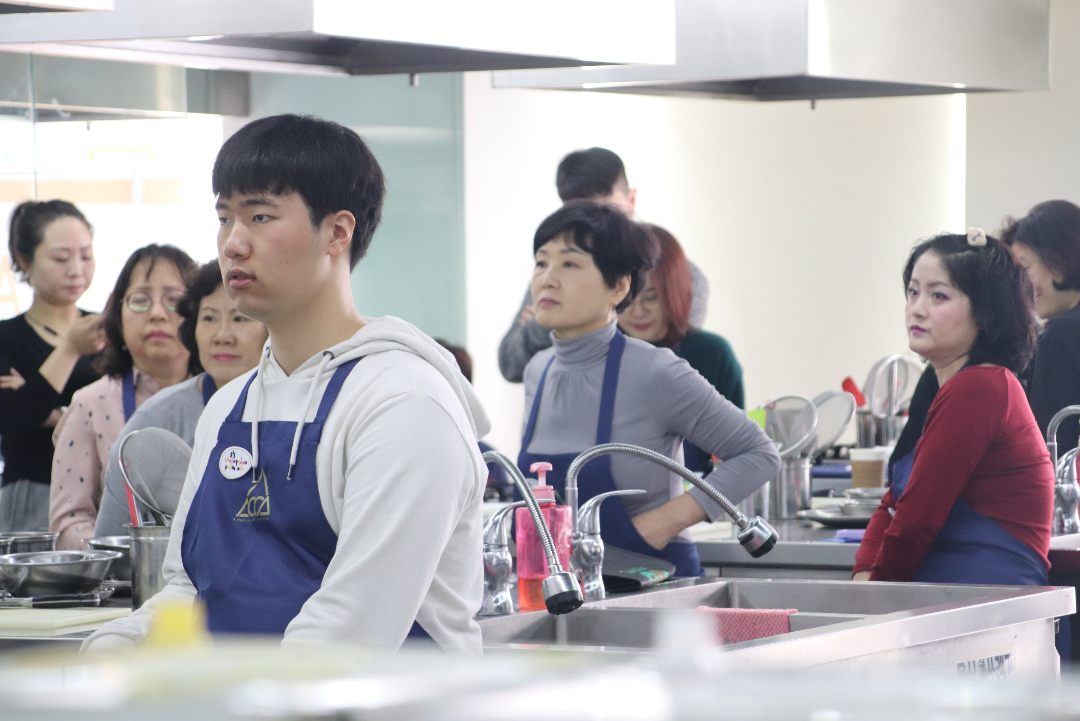 MPOC will be sponsoring Malaysian palm oil and all related palm products for use as the only cooking oil and fats available for the popular DIPO Induction Cooking Competition 2018, to be held in Seoul on 20 July 2018. As such, there is a need to ensure that participants are familiar on the attributes of palm oil and are able to incorporate them creatively and to their advantage in their recipes, through these workshops. Competition participants are expected to be over 350 people, comprising chefs, cooks, food manufacturers, students, etc.  
The Malaysian chef responsible for the demonstration during these workshops is Chef Kasdi Dahari, and the collaboration effort is done at A Chef Academy, the organiser of the cooking competition.
Four workshops were held on 4 and 5 April 2018 at A Chef Academy Seoul, and A Chef Academy Incheon respectively. There were 2 workshops each day, with a total of 140 participants from various backgrounds including cooks, young culinary chefs, restaurant owners and homemakers.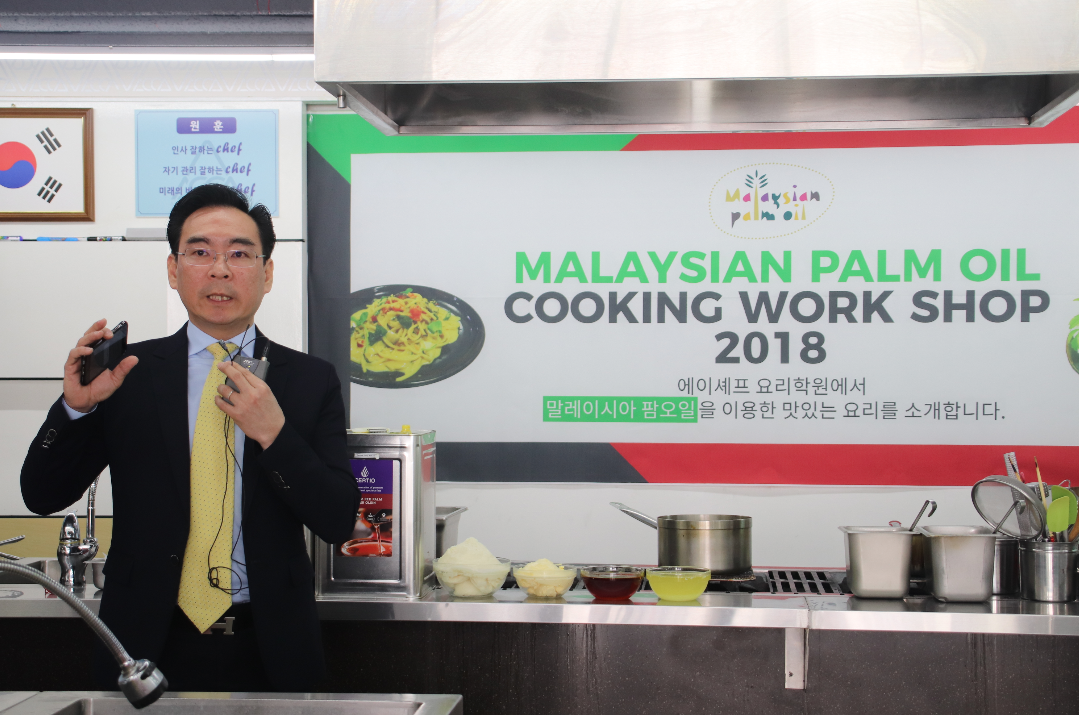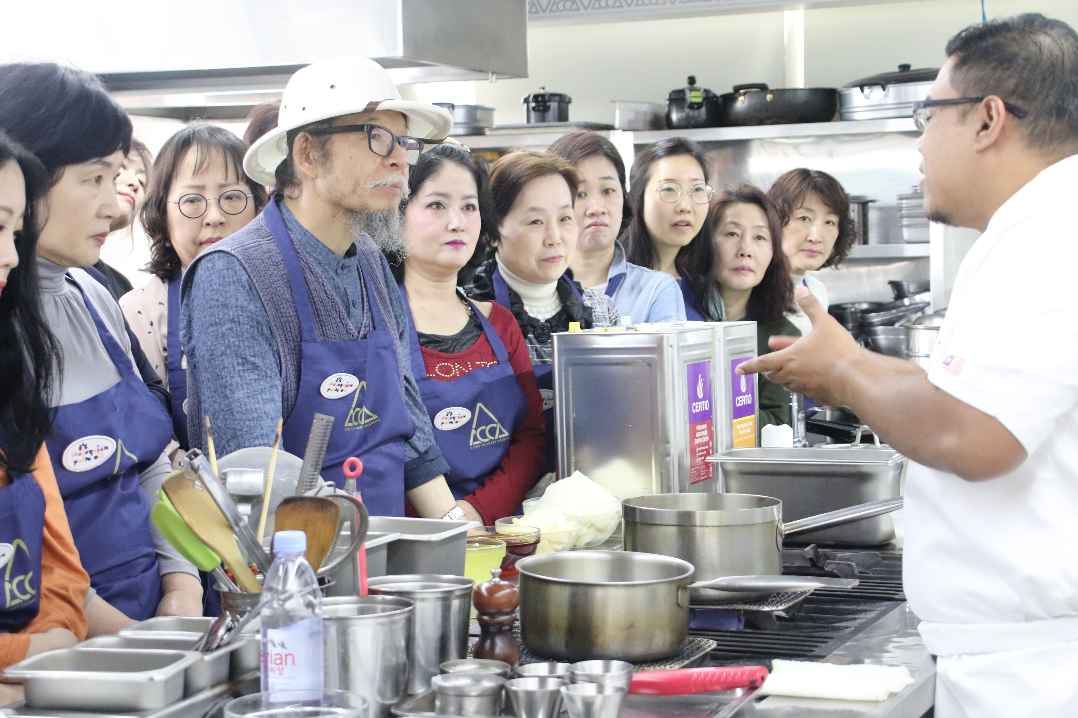 Ms Belvinder Sron gave a presentation on Malaysian Palm Oil with Chef Stella as the Korean translator. This was followed by a short remark from Mr Michael Song, the General Manager of Sime Darby Plantation Berhad, on the Korean supplier available there.
Chef Aiden Ahn, the CEO of the two chefs' academies assisted Chef Kasdi Dahari. Chef Gerard, aside from Chef Stella, also helped with the cooking as well as the translating. The participants were taught on making Malaysian dishes such as Ayam Pongteh, Duck Confit, and Bergedel Daging with the use of palm-based products such as Malaysian Palm Oil, Malaysian red palm oil, margarine, and shortening.