Malaysian Palm Oil International Chef Conference first started in 2016, and was held in Kuala Lumpur. For 2017, the first conference was held in Ho Chi Minh City, Vietnam, on 27 April 2017, as part of a three-component Consumer Program; the other two are exhibition and cooking demonstration.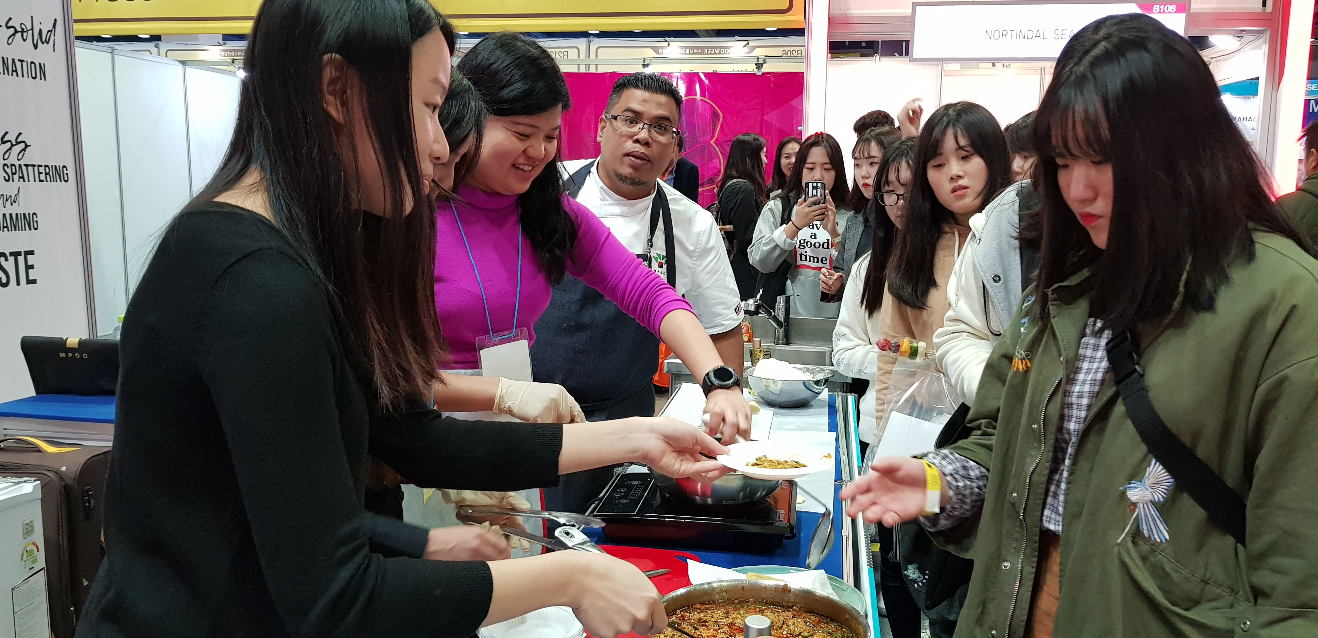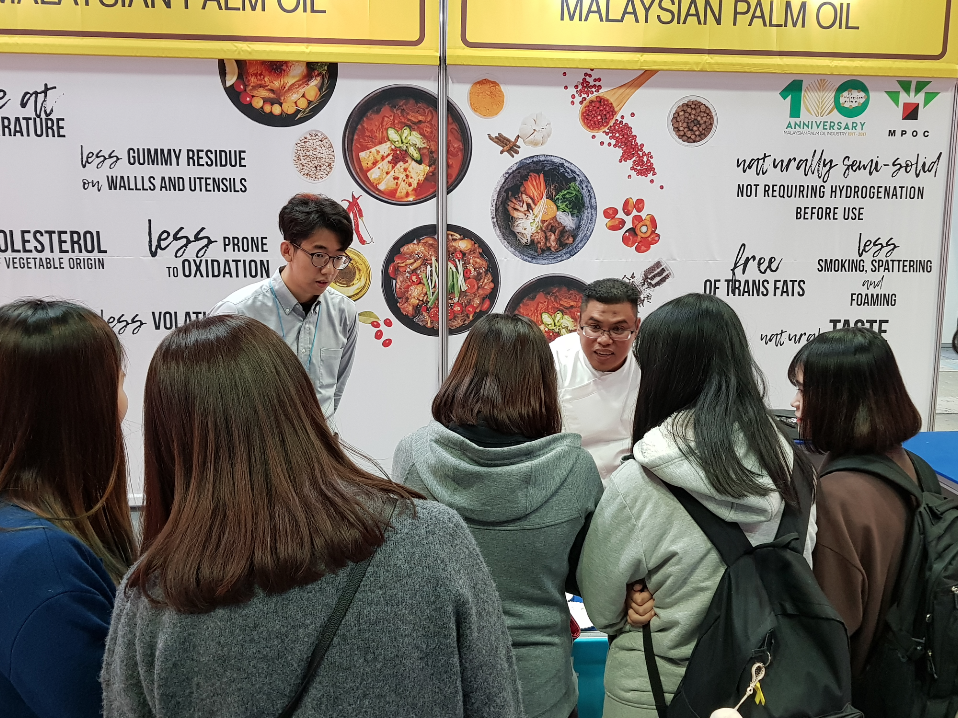 A similar conference with similar concept was held on 28 October 2017, at COEX, Seoul, South Korea, during the Food Week Korea 2017. 
The objectives of these conferences are to  formally introduce Malaysian palm oil to Korean chefs who are not familiar with palm oil, educate on the attributes and applications of Malaysian palm oil, and incite interest and create appreciation, followed by demand for Malaysian palm oil to be made available for hotel, catering and retail 
The focus audience is predominantly the younger generation as the more senior chefs are fixed on the type of cooking oil that they prefer to use while the younger minds are more open to explore and experiment.
Two speakers that gave their presentations were Master Chef Jochen Kern, Director, Berjaya University College of Hospitality and Mr Teah Yau Kun, Senior Fellow of MPOC.
Both had an interpreter each to ensure better understanding of the content of the presentations. Mr Teah's presentation was assisted by Professor Yoon from Food Science and Biotechnology, Woosuk University.
There was a special introductory remarks by Chef Aiden Ahn, the CEO of two chefs' academies. The approximately 90 participants including 8 lecturers were also treated to a simple dressing-making demo by Master Chef Kern using the Malaysian red palm oil. 
Master Chef Jochen Kern talked on the attributes of Malaysian palm oil including the different applications of Malaysian palm oil, Malaysian palm kernel oil and Malaysian red palm oil.
Mr Teah Yau Kun gave a thorough explanation on the technical aspects and applications of Malaysian palm oil and Malaysian red palm oil.
The audience posed quite a number of questions ranging from the taste, price, and availability to the shelf-life of palm oil and its applications. Each was given samples of the Malaysian palm oil and red palm oil, and leaflets on Malaysian Palm Oil.
As for the participation at the booth, the four-day exhibition, from 25-28 October 2017, was an opportunity to attract traders, buyers and general visitors through daily cooking demonstrations using both Malaysian palm oil and Malaysian red palm oil. Visitors were treated to glass noodles, nasi beriani, rendang ayam, and even deep-fried durian balls. Korean cuisine were also prepared to demonstrate the suitability of the cooking oil in preparing familiar dishes. 
Visitors thronged the booth during each demonstration. Malaysian chef, Chef Kasdi explained on the uses, attributes and importance of Malaysian palm oil in cooking through the assistance of a Korean interpreter. The visitors queued to sample the cooked food. Most were interested to know the uses of palm oil.
At the end of the day, we could see that there was a strong interest in Malaysian palm oil, and this consumer programme is a wonderful start to generate interest and promote demand from end-consumers.