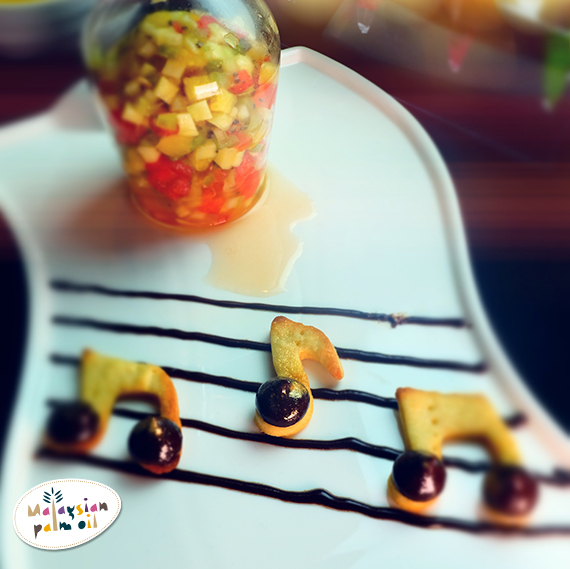 Serves : 4
Ingredients for Fruits Salad :
1 Cup Cubed fresh pineapple
1 Cup Strawberries, hulled and sliced
2 pieces Kiwi fruit, peeled and sliced
2 pieces Bananas, sliced
1 piece Oranges, peeled and sectioned
1 Cup Seedless Grapes
1 Cup Blueberries
1 TBSP Sugar
few drops Vanilla extract
Ingredients for Sugar Dough
1 Cup Butter, softened
1/2Cup Palm Oil
2 Cups White sugar
2 Eggs
1 TBSP Vanilla extract
5 Cups All Purpose Flour
1 TBSP Baking Powder
1/2Teaspoon Salt
Preparation
Fruits Salad
Layer the fruit in a large, clear glass bowl in this order: pineapple, strawberries, kiwi fruit, bananas, oranges, grapes, and blueberries.
Add Sugar and Vanilla extract. Cover and refrigerate for 3 to 4 hours before serving.
Sugar Dough
In a large bowl, cream together butter and sugar until smooth. Beat in eggs and vanilla. Stir in the flour, baking powder, and salt. Cover, and chill dough for at least one hour (or overnight).
Preheat oven to 400 degrees F (200 degrees C). Roll out dough on floured surface 1/4 to 1/2 inch thick. Cut into shapes with any Music cookie cutter. Place cookies 1 inch apart on ungreased cookie sheets.

Bake

6 to 8 minutes in preheated oven. Cool completely.