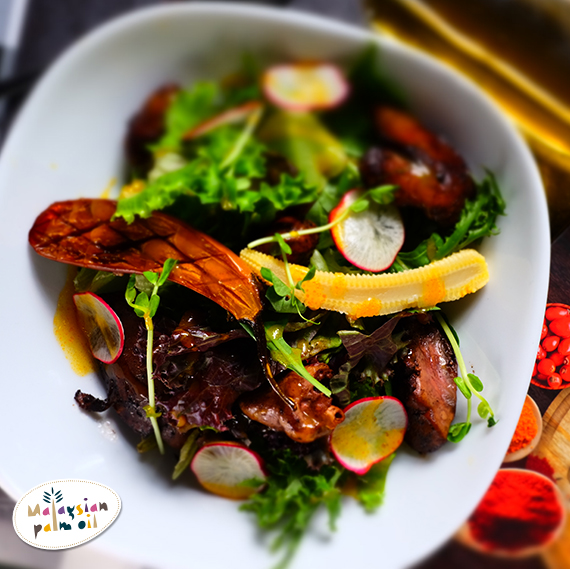 Serves : 4
Ingredients
200g chicken gizzards
200g Salad mix (7.14 oz.)
1 Shallot
1 TBSP Balsamic vinegar
50g Soft Bread
50g Cherry tomatoes
1 TBSP Cooking Palm oil
Salt & pepper
Ingredients Vinaigrette
60g Mango Purée
30ml lemon juice
15ml Red Palm Oil
1 pinch Crushed red pepper flakes
Preparation
Preheat your oven at 180°C (350°F).
Dice bread's slices and bake for 8 to 10 minutes at 200. Reserve croutons.
Fry chicken gizzards and reserve.
Slice the shallot.

Prepare the Salad Dressing :

In a bowl, combine all the ingredients. Season with salt and pepper.
Once all your ingredients are ready put in each plate first the salad and then the rest of the ingredients and spray sauce on top. Enjoy!